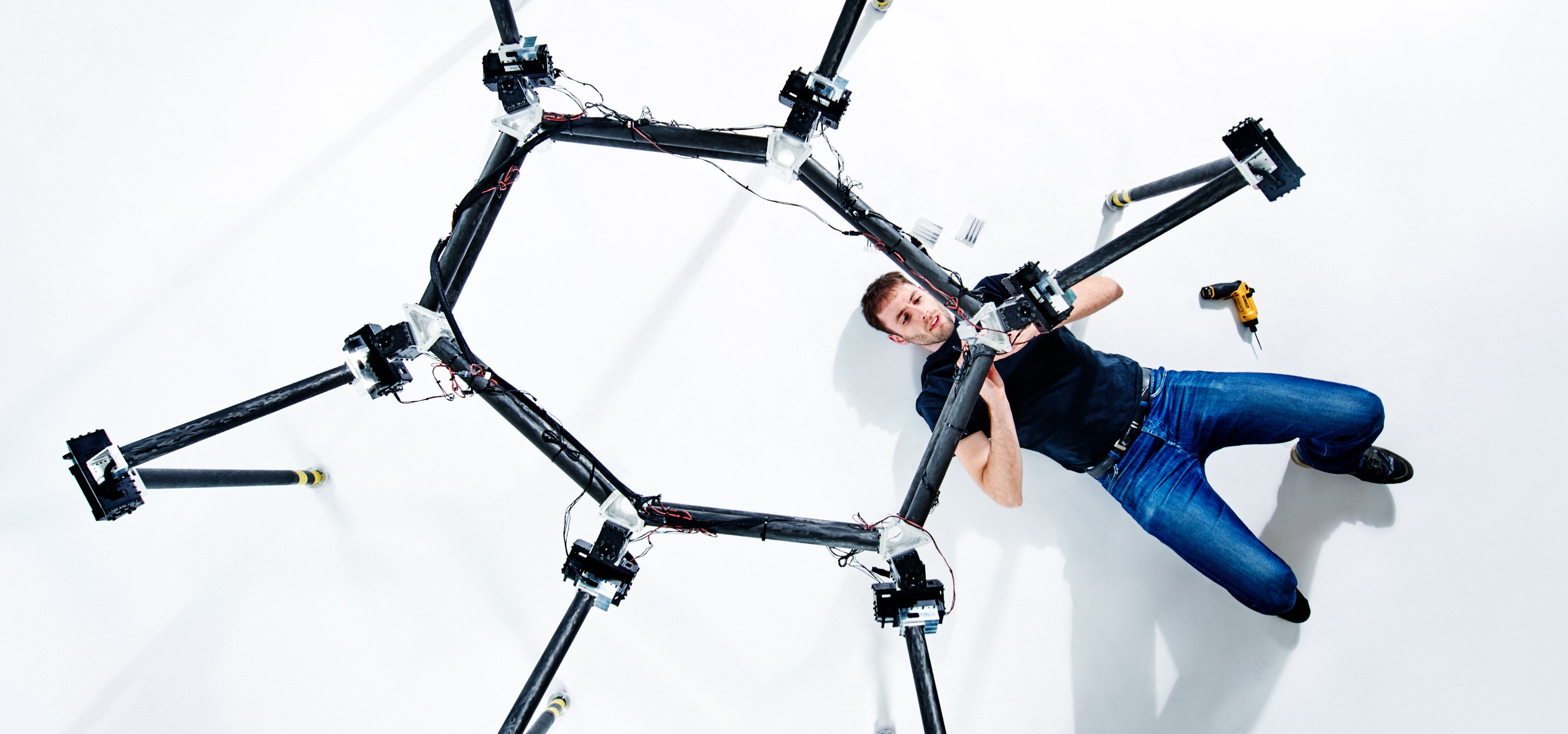 Gain invaluable real-world experience related to your interests, passions and goals through internships, fellowships, volunteer programs and other experiential learning opportunities. Between UCLA and Los Angeles, you'll have access to an amazing array of options.
73%
of undergraduates complete at least one internship as a student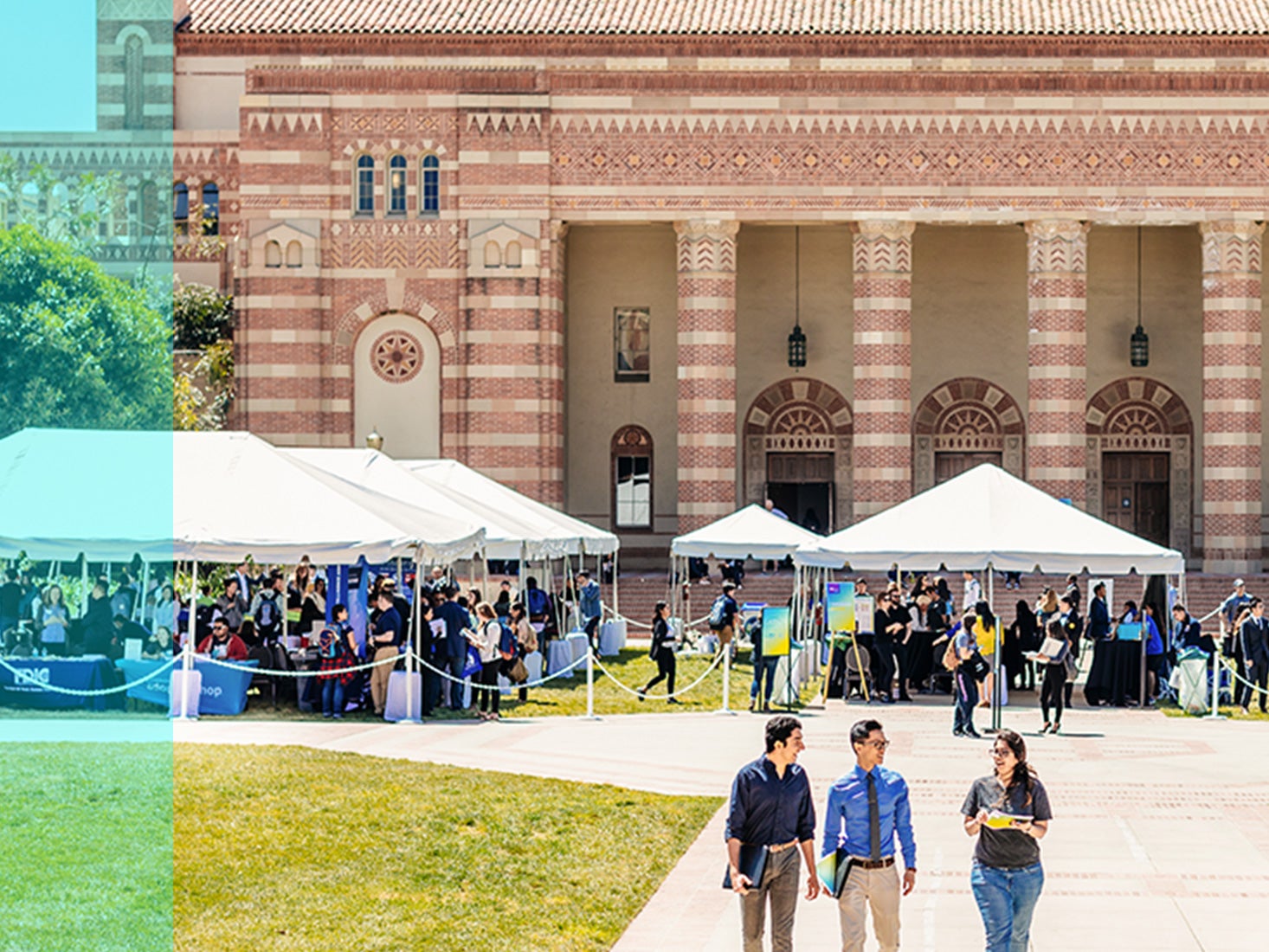 Internship Benefits
Prepare for Life Beyond the Classroom With Internships
Internships are an ideal way to gain hands-on experience and make important connections related to your future. Here, you have access to hundreds of stellar opportunities, both on campus and around L.A. You may earn academic credit, too. Through our Career Center, which offers resources including Handshake and Parker Dewey, students discover and endless options in a vast array of fields.
Testimonials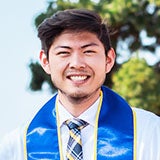 Leading Industries in Los Angeles
Hollywood. Music. Lifestyle brands. These may be the first things that come to mind when you think of L.A., but an astounding number of major industries are booming in the City of Angels. What does this mean for you? More opportunities to learn outside the box, deepen your experience and make connections related to your future.
Aerospace
Automotive
Banking
Bioscience
Community Organizations
Design and Lifestyle
Digital Media
Entertainment
Fashion
Finance
Government
Healthcare
Information Technology
Manufacturing
Medical Technology
Tourism
Trade
#19
largest economy in the world (if L.A. County were a nation)
LA Almanac (2020)
#4
college for aspiring entrepreneurs
College Choice (2023)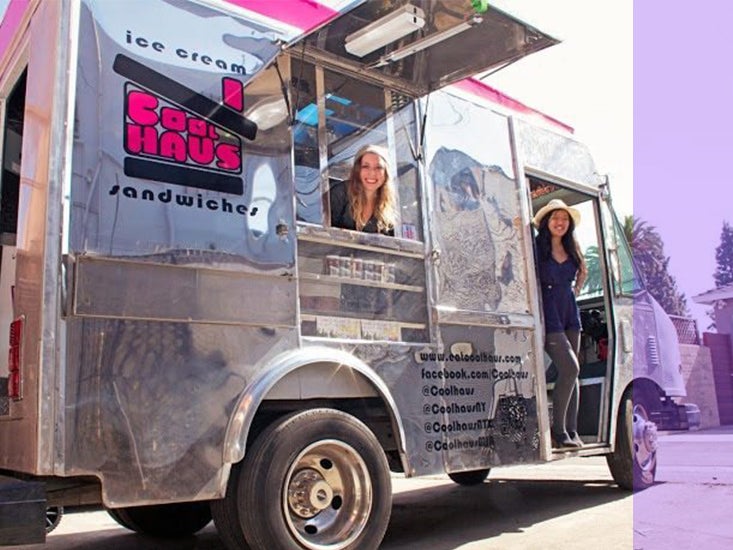 Entrepreneurship Opportunities
Put Your Entrepreneurial Skills to Work
Love to invent, improve and revolutionize? Develop and launch new ideas with Startup UCLA and connect resources through Bruincubate. Join Sigma Eta Pi, a co-ed entrepreneurship fraternity, and clubs like Bruin Entrepreneurs for workshops, pitch events and networking nights.
Enroll in the Entrepreneurship Minor to gain practical knowledge and real-world experience.
Testimonials

Leadership Skills
Lead the Way
Boost your leadership skills in a multitude of meaningful ways on campus and off. These are just a few examples of opportunities that can make a difference for you and your community: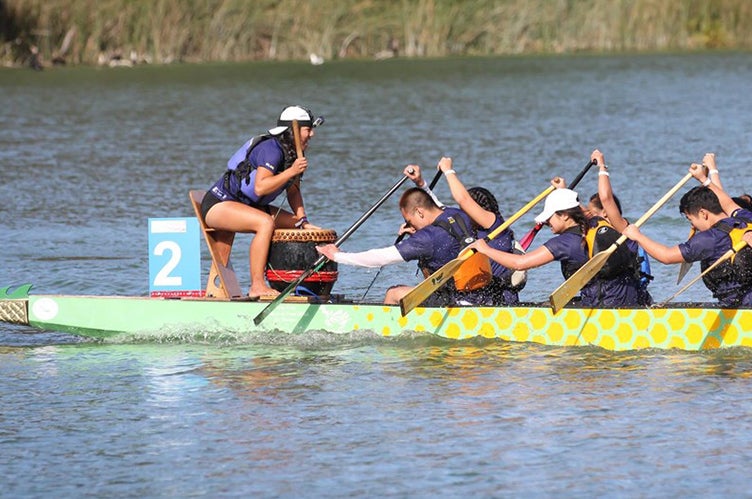 With over 1,000 clubs and student organizations, you have ample opportunities to pursue leadership roles. And if you don't see the club you're looking for, lead the way toward its creation.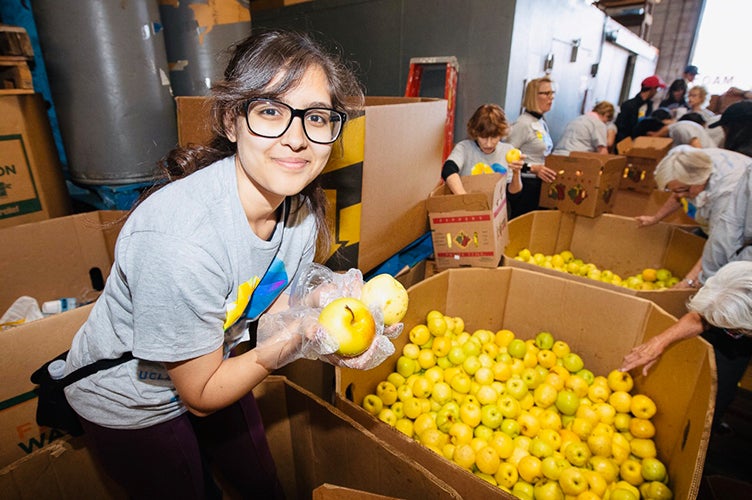 Participate in community-service projects managed by the Community Programs Office Student Association, which strives to help students from underserved areas. You can also join in on events and programs run by the UCLA Volunteer Center.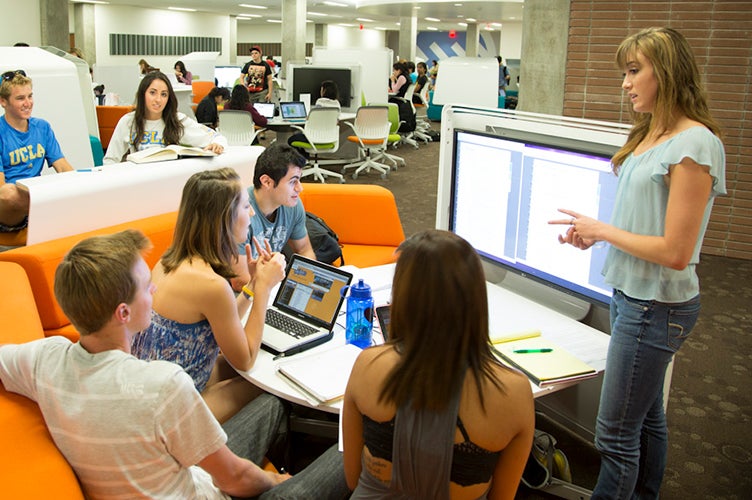 Hone your public speaking and communication techniques with the Bruin Leaders Project. Participate in leadership workshops and the LeaderShape Institute, which promotes leading with integrity. And help manage the Daily Bruin and other student-run media with the Communications Board.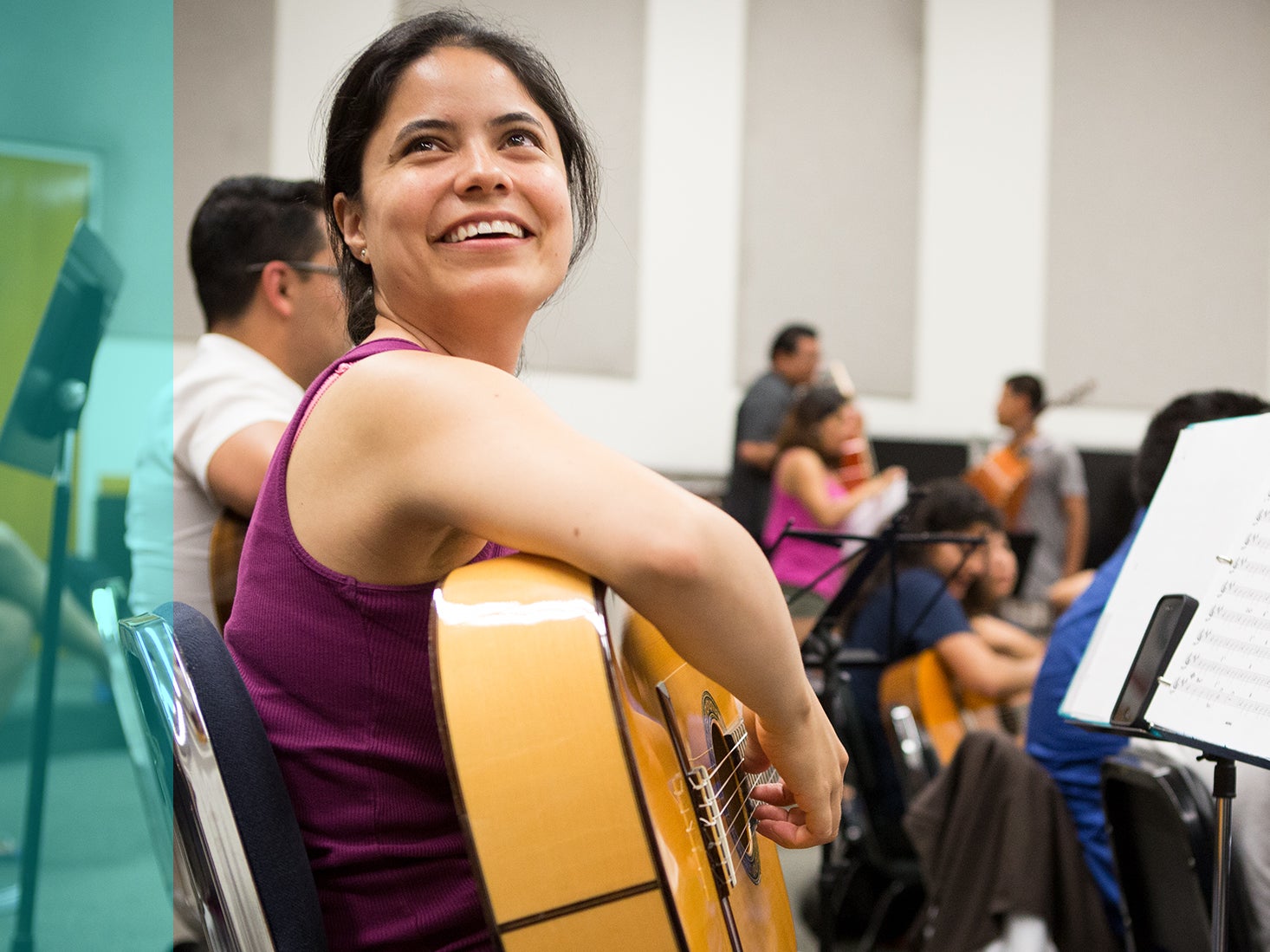 Professional Minors
Choose a Minor That Includes an Internship
If you're interested in the music industry, entrepreneurship, professional writing or community engagement and social change, sign up to take the related minor. Each of these professional minors include an internship where you'll make incredible connections and sharpen your skills.
Fellowships
Deepen Your Learning in Your Field of Interest
Gain unique professional development experience with fellowships, which offer short-term learning opportunities in a wide variety of fields of interest. Fellowships across campus include:
Undergraduate STEM Fellows Program
Supports students who will be conducting a STEM research project with a UCLA faculty mentor
The President's Global Food Initiative Fellowship
Supports student-generated research and projects that focus on food issues
The President's Sustainability Student Fellowship
Awards students whose work supports UC's Carbon Neutrality Initiative
Volunteer Center Fellows Program
Funds student leadership for a number of community-service initiatives