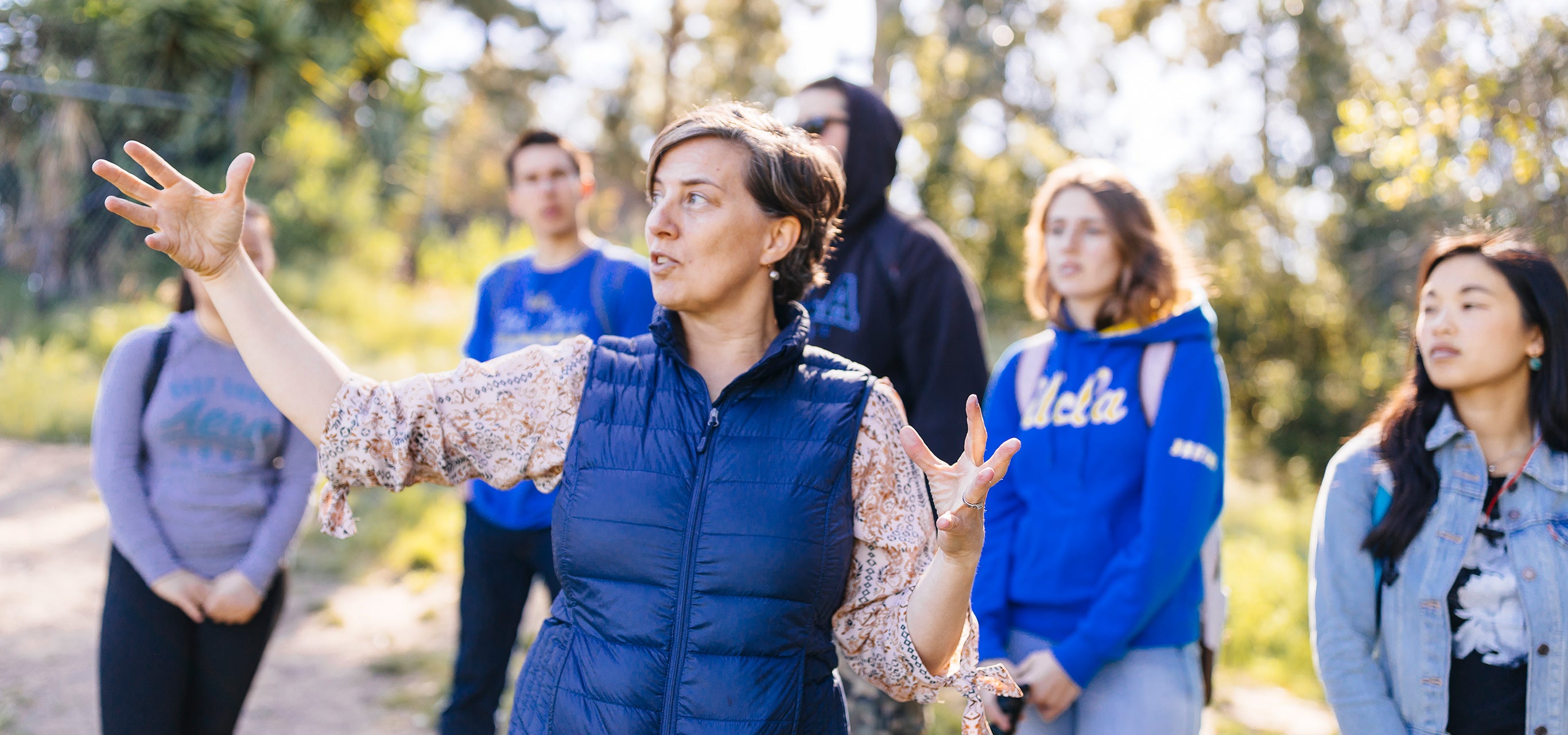 Our comprehensive curriculum is designed to challenge and engage you, spark your imagination and inspire you to think in new ways as you focus on what you want your future to look like.
Fields of Study
Find Yourself Moving in the Right Direction
Love helping others? Or maybe you're captivated by the arts and culture. Our range of majors and minors is always evolving and we encourage cross-pollination among different fields. This approach helps you tailor your education to build on your strengths, explore your passions and bring your goals to life.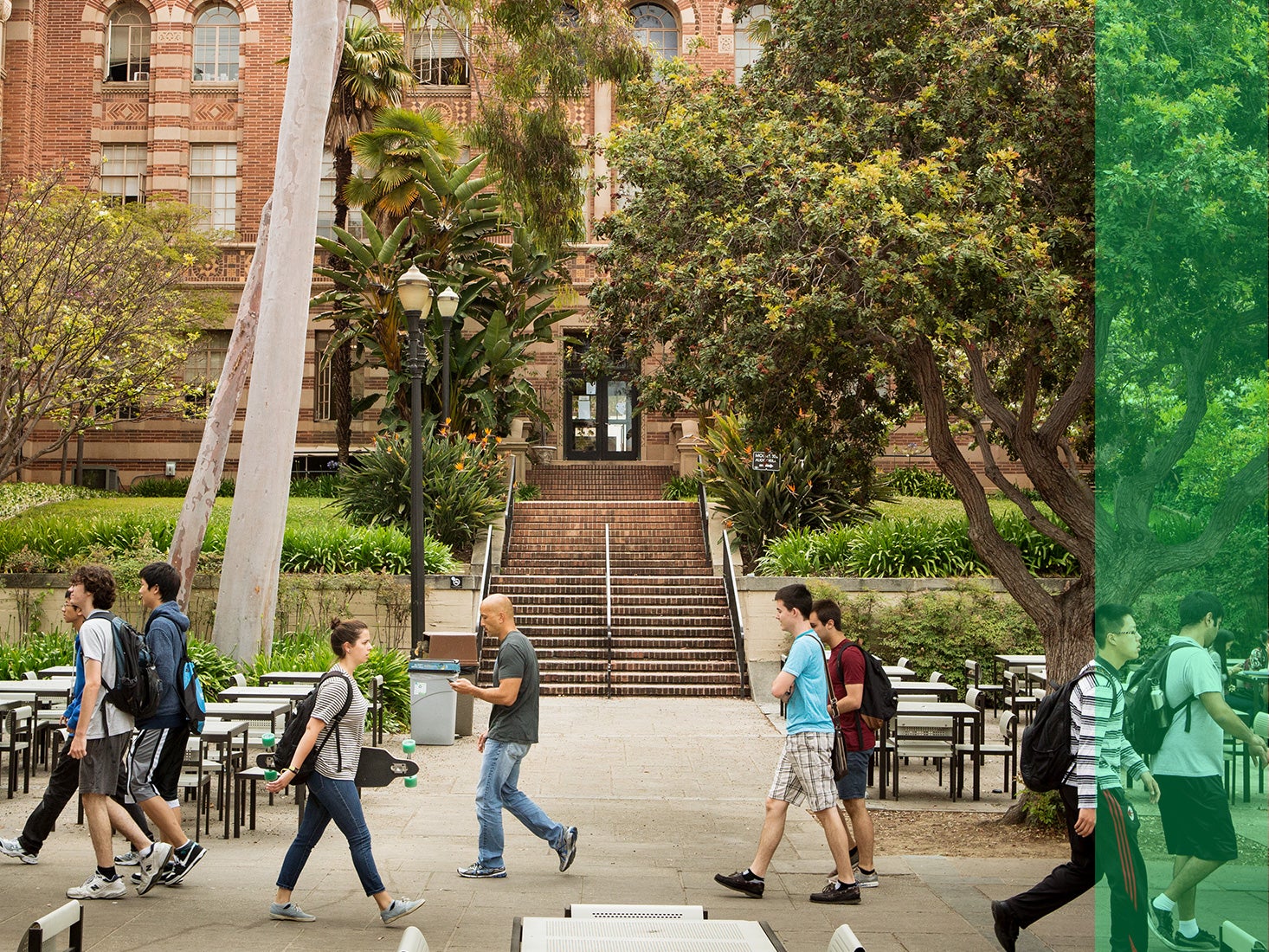 Majors and Minors
Experience Major and Minor Discoveries
If you're not sure of a major yet, don't worry. Many freshmen change their major while at UCLA. Thanks to the breadth of our top-ranked academic program and our cross-disciplinary approach provide, you'll have endless opportunities to find your path. And our 10-week quarter system lets you sample a multitude of subjects and classes.
Freshmen generally decide on a major by the end of their sophomore year. Transfer students declare a major when applying and must satisfy lower-level course requirements to do so. You may be able to add a minor in an area that interests you.
Testimonials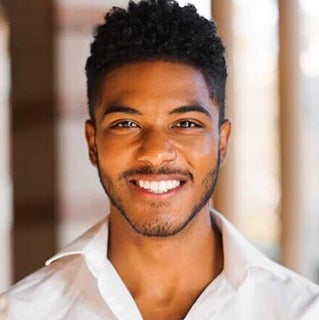 classes have less than 30 students
Class Size
Enjoy Different Ways to Learn
From small-class settings to larger lecture classes with discussion sections, find academic environments designed to benefit your learning style and give you access to our amazing faculty. Our faculty-in-residence program means some faculty members live on campus so they can interact with and inspire students on a daily basis.
Students can also choose from hundreds of small classes designed to help them transition into college-level work and take an in-depth look at new fields and topics.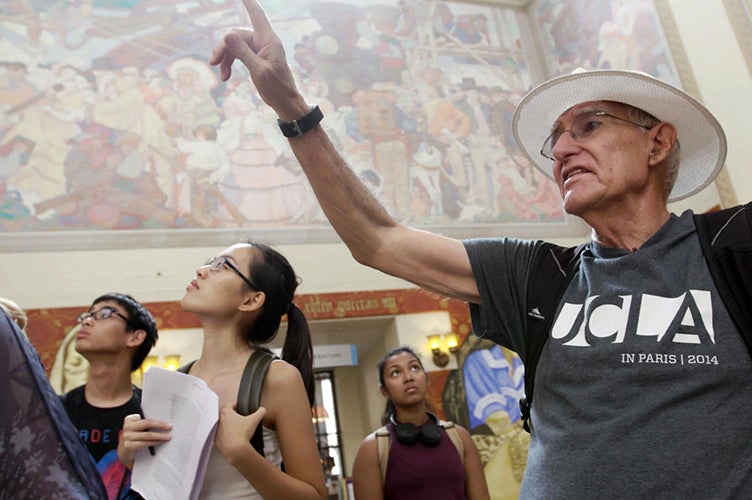 Every year, students may choose from around 200 Fiat Lux (Let There Be Light) seminars, which take an in-depth look at an intriguing topic for a group of 10–20 students. In these small group settings, students and faculty can engage in meaningful discussions on a range of topics.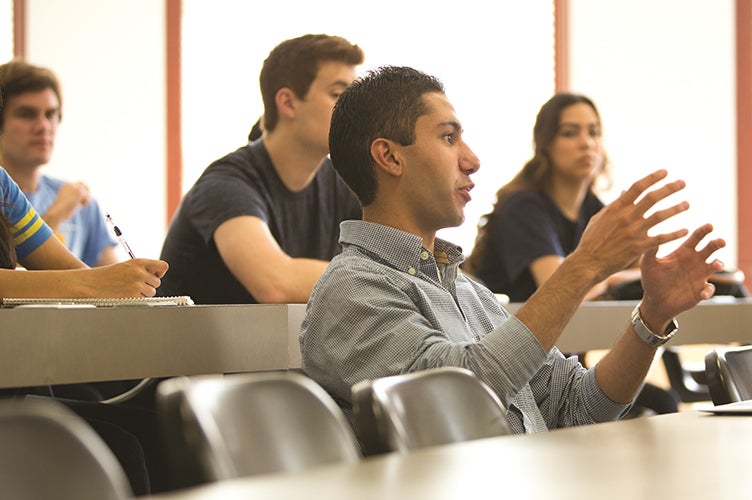 Interdisciplinary Courses
Clusters are small, yearlong courses that focus on a single, timely topic such as "biotechnology and society" or "interracial dynamics." The courses are taught by interdisciplinary teams, which include some of our most distinguished faculty, exposing freshmen to different points of view and schools of thought.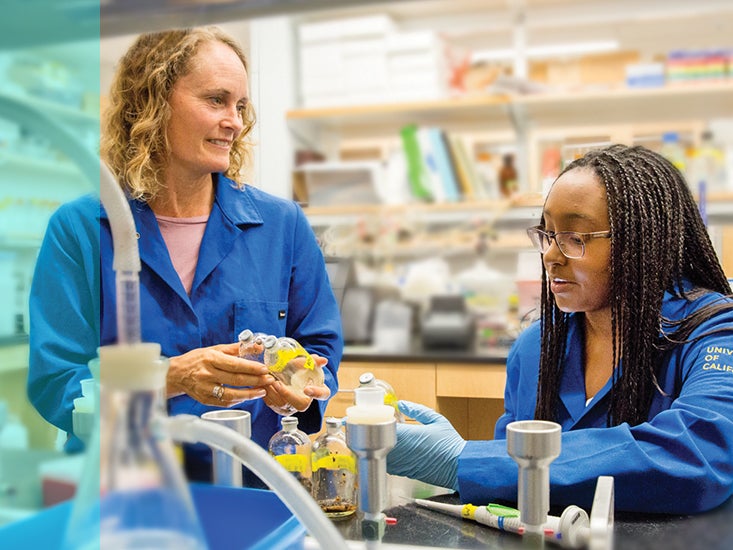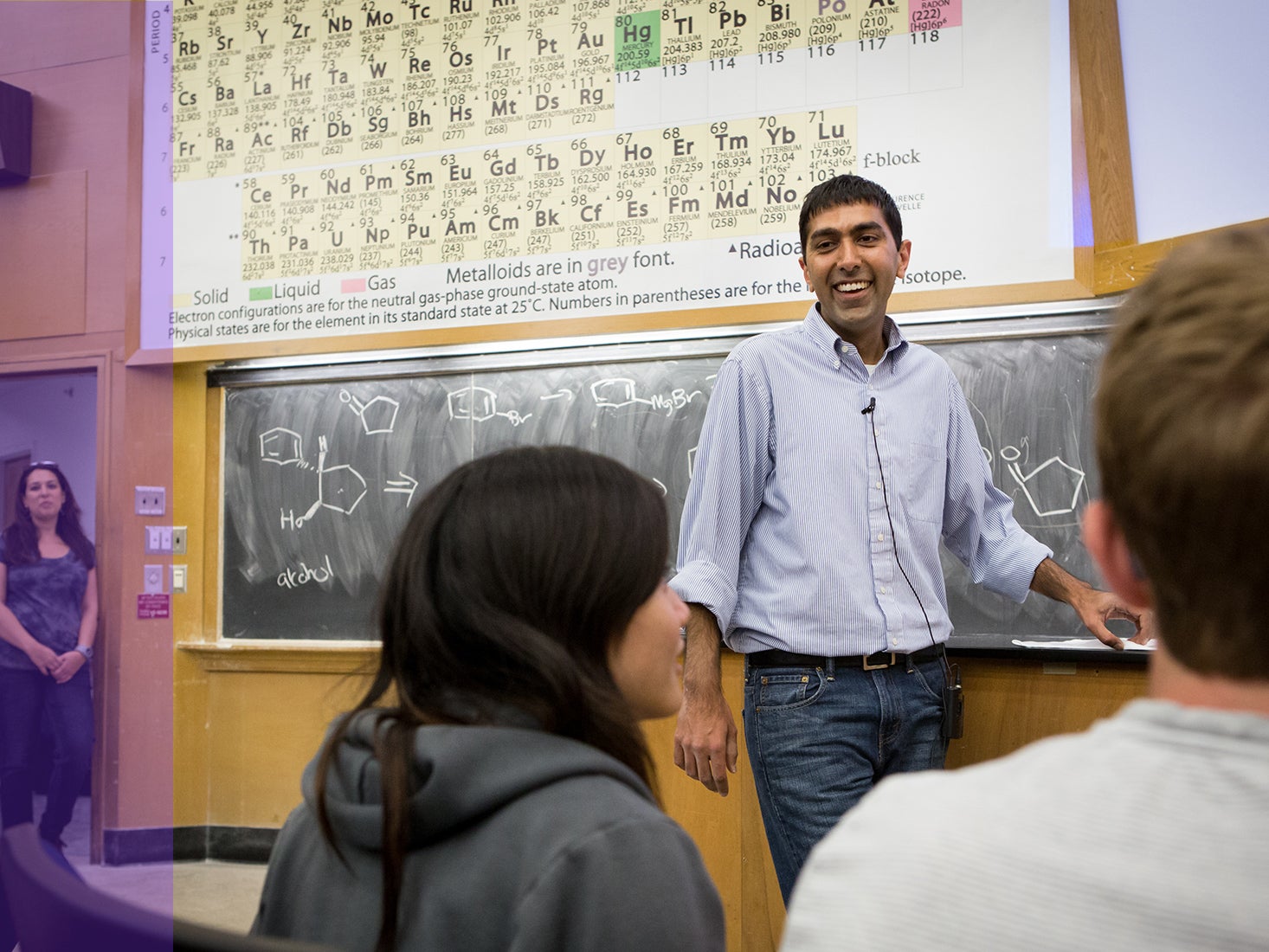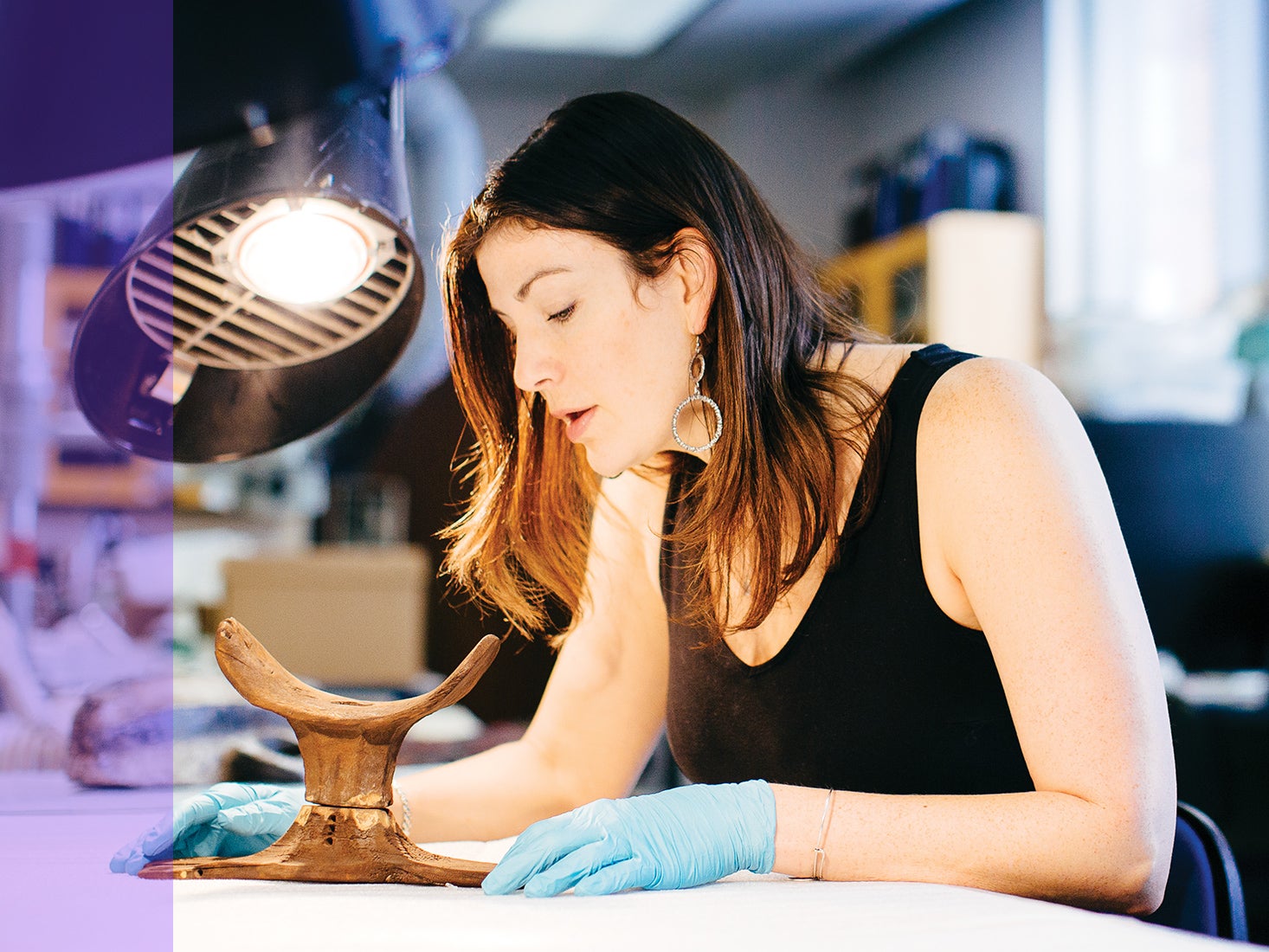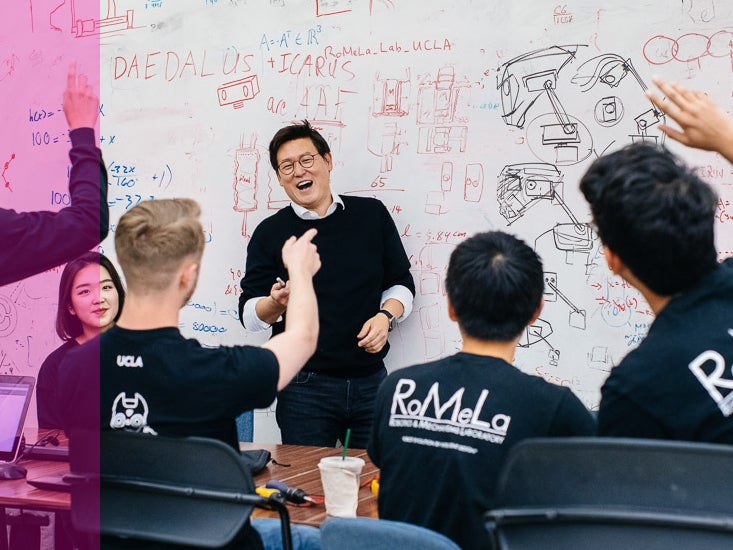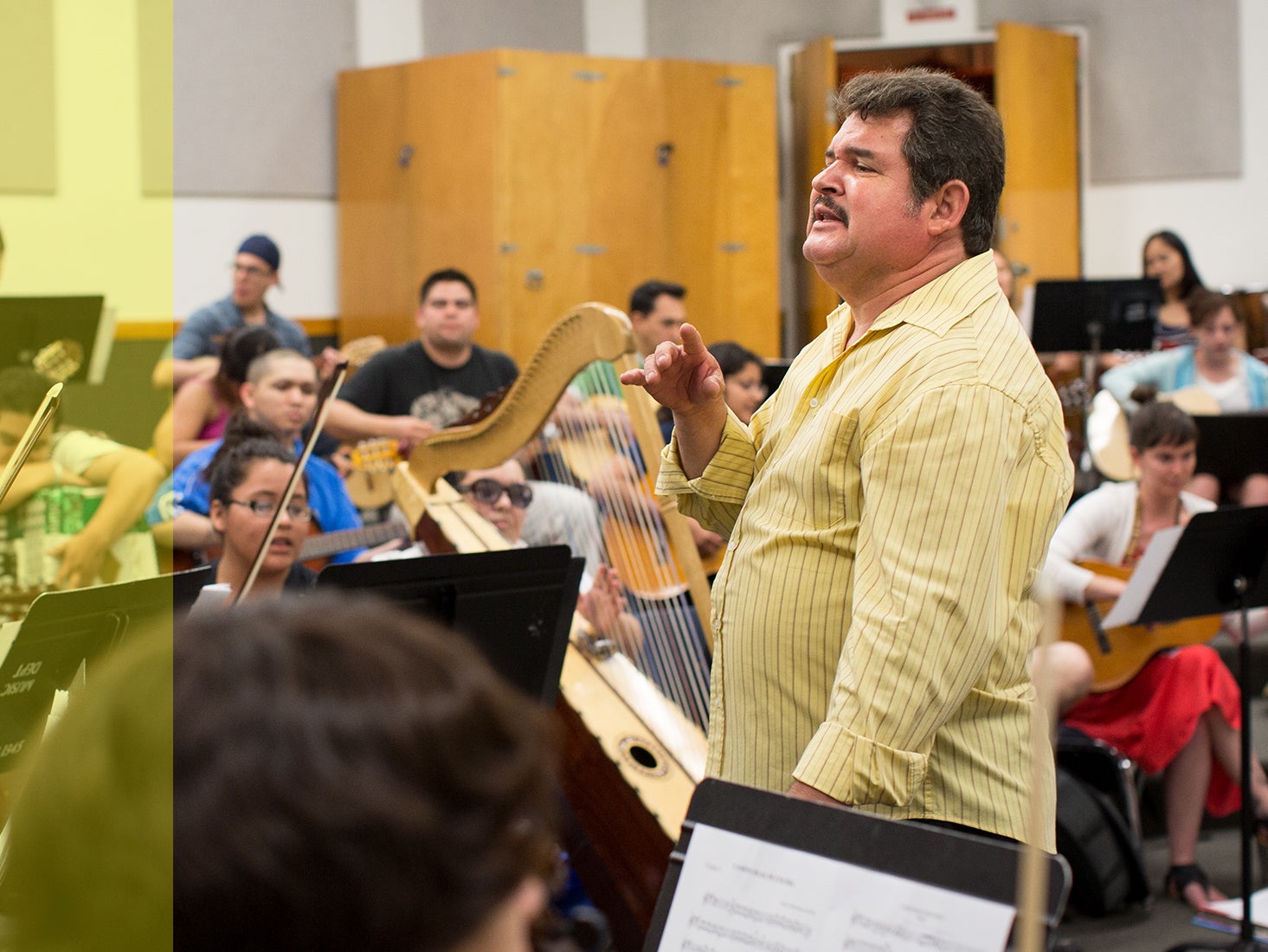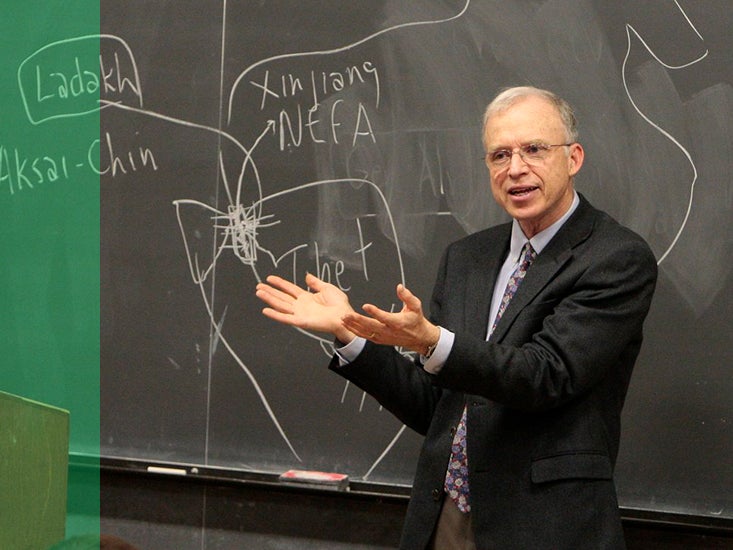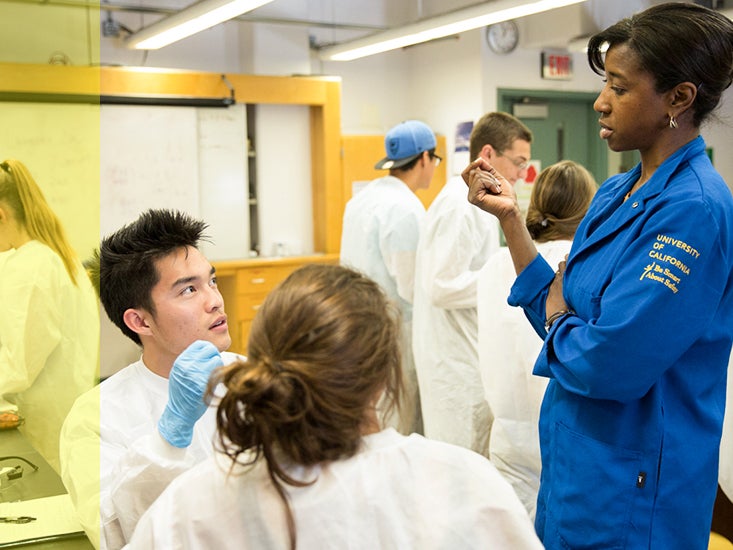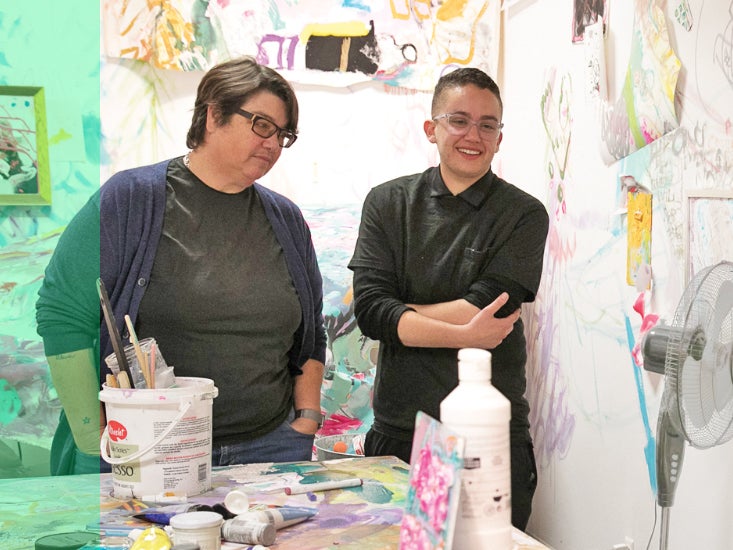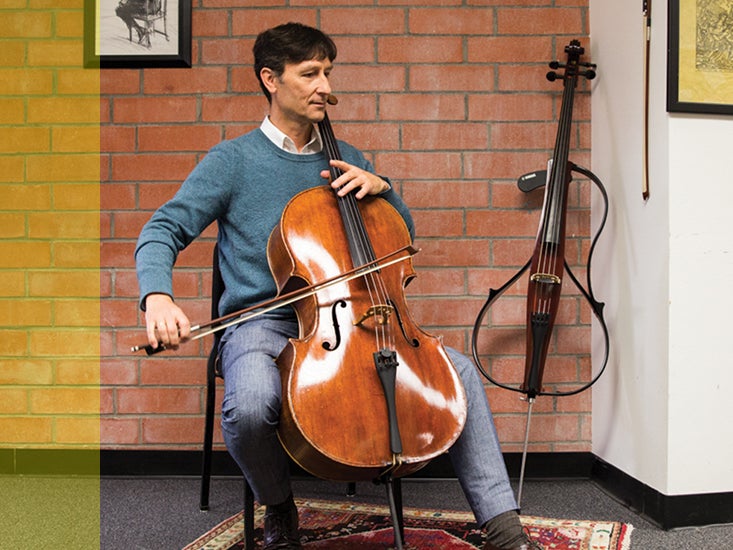 Faculty
Be Inspired by Experts in Their Fields
Pulitzer Prize awardees, MacArthur, Guggenheim and Sloan fellows and National Medal of Science winners. Groundbreaking researchers, innovative scientists and world-renowned authorities in their fields. You'll find our faculty members' expertise astonishing, their enthusiasm contagious, and their passion for teaching? Inspirational.
Advanced Learning
Set Your Sights Beyond the Classroom
Broaden your horizons and deepen your learning experience by participating in valuable experiences outside the classroom. Here, the world is at your doorstep.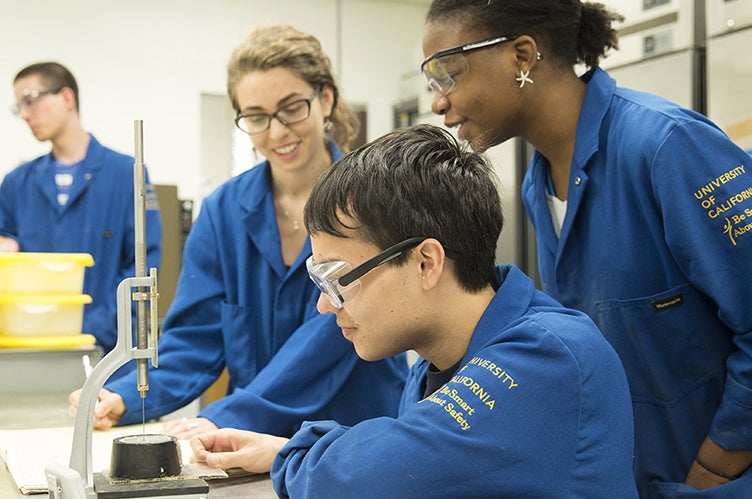 Conduct meaningful research on topics you care about alongside world-class scholars.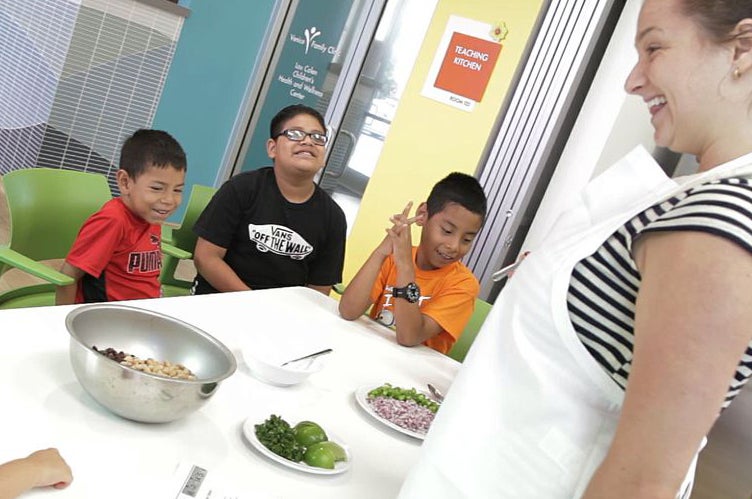 Internships and Experiential Learning
Build strong professional skills and gain hands-on, real-world experience.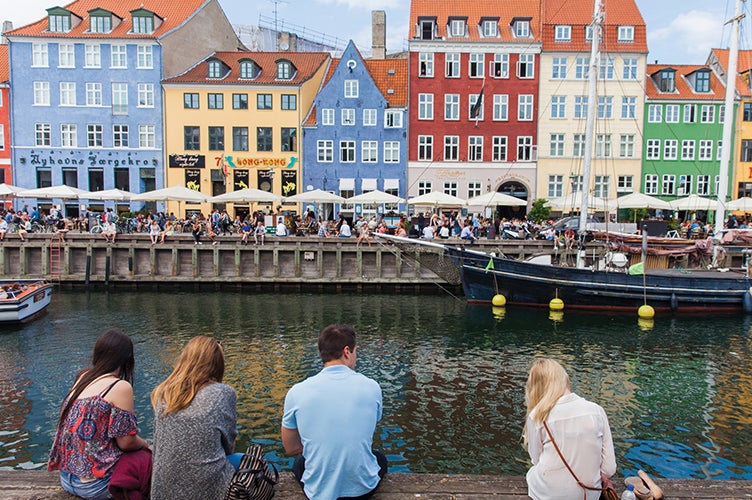 Experience another culture while earning credit with exchange programs at over 115 top universities.
Testimonials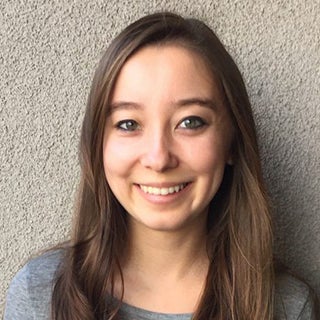 Advanced Academics
Build on Your Curriculum With Advanced Study
Take your learning to the next level with programs designed to champion your academic development.
Capstone Initiative
The capstone program is a way to creatively demonstrate the knowledge and skills you gained throughout your undergraduate career. While they can take many forms, capstones require you to engage in inquiry-based learning that deepens your knowledge about your field.
Honors Program
The College Honors program encourages high academic achievement and individual excellence. Honors students can create a uniquely tailored undergraduate experience to advance their academic, personal and professional goals. This can include research, internships, community service and entrepreneurial pursuits.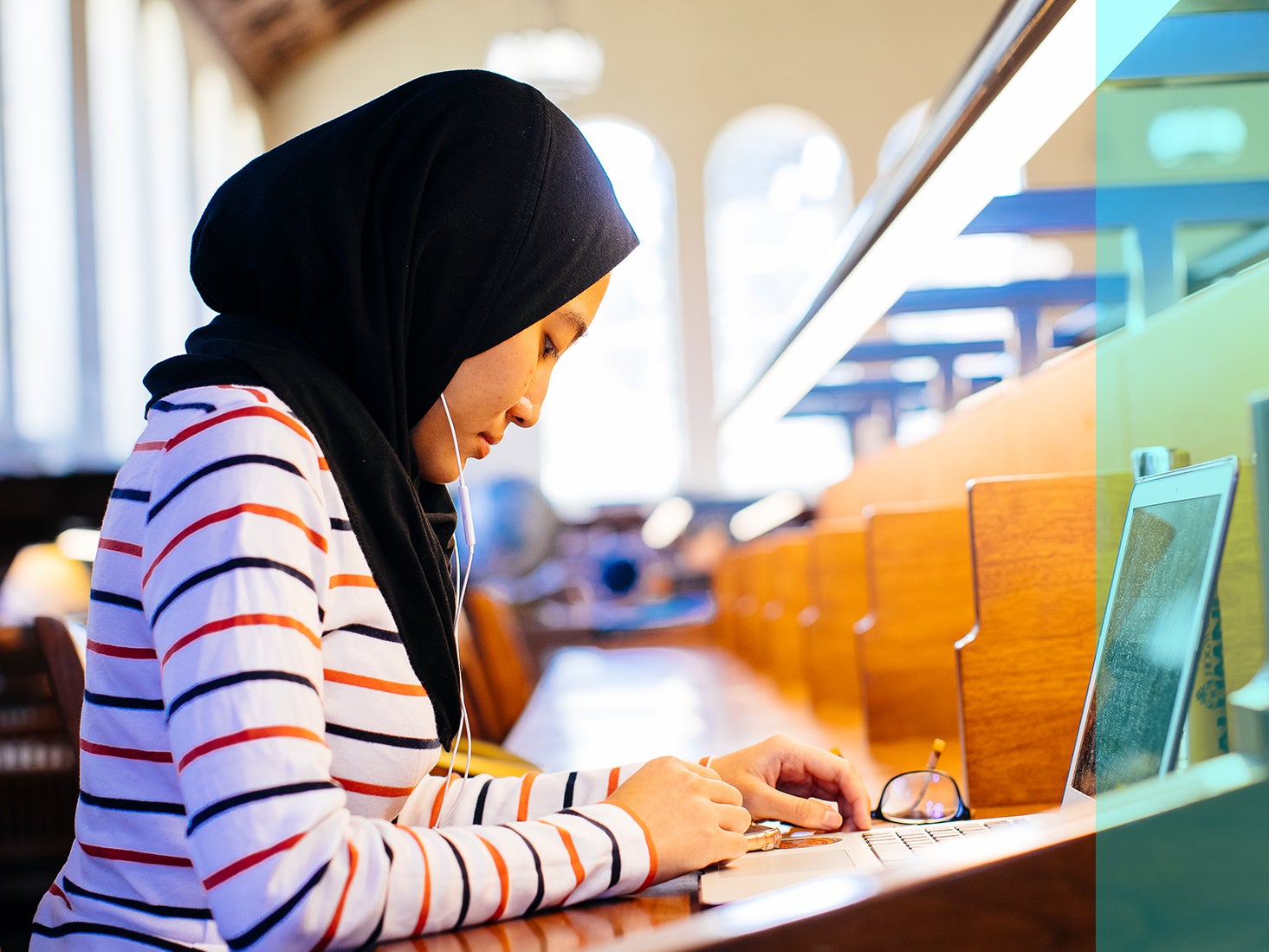 Preprofessional Tracks
If You're Considering Medical, Law or Business School…
Already thinking about graduate school in one of these areas? Any undergraduate major is appropriate. No matter what you choose, you'll develop critical thinking, writing, communication and problem-solving skills that will benefit you in any these fields.
Outside class, take part in research, internships and student organizations and clubs to gain relevant experience and connect with like-minded students and working professionals. The vast range of options include UCLA Pre-Law Society, Students for Integrative Medicine and UCLA Undergraduate Business Society.
Academic Support
Know That You've Got Our Support
Whether you need advice, one-on-one tutoring or a workshop on academic success, we're committed to making sure you have the academic advising to bring your goals to life. College Academic Counseling or advisors in your professional school can help you choose the right major, plan your undergraduate path and shape your goals.