Visit UCLA
Explore UCLA and discover an incredible academic community with a vast array of resources and opportunities. An inspiring setting full of collaboration, optimism and imagination. And a heartfelt commitment to find solutions to the challenges we face here and around the globe.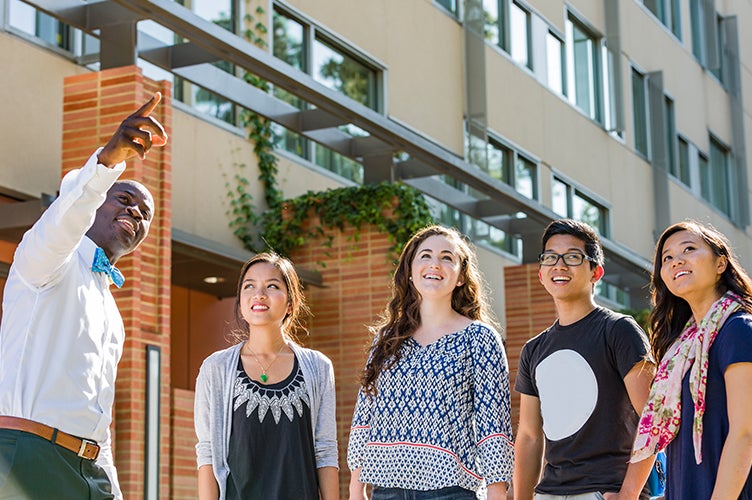 Experience UCLA by taking an in-person or virtual tour. In addition to seeing the remarkable architecture and endless student resources, you'll get a sense of our extraordinary community of scholars whose energy and enthusiasm bring our campus to life.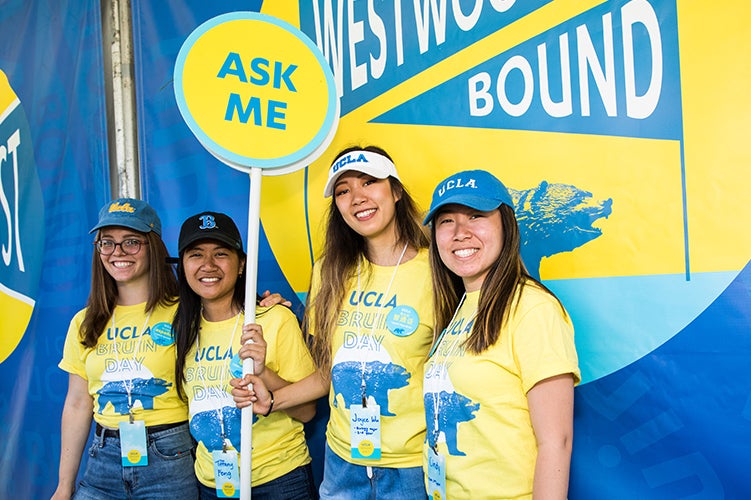 Gain insight into the admission process by attending events on campus, across California, throughout the country and around the world. Learn more about UCLA, meet staff from Undergraduate Admission and get answers to important questions.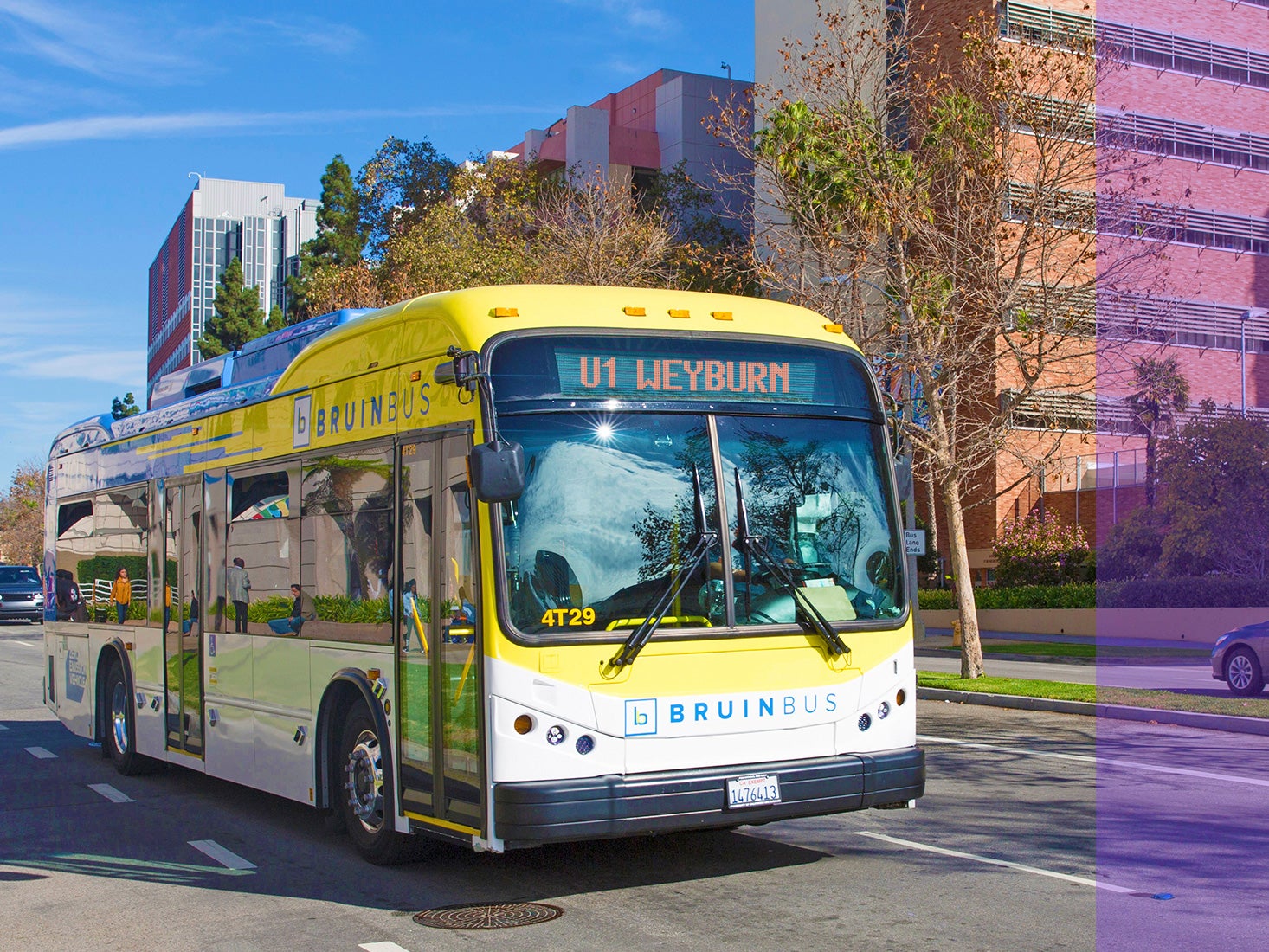 Getting To and Around Campus
Planning to visit? Here are some helpful tips about how to get to UCLA, where to park once you're here and additional transportation options.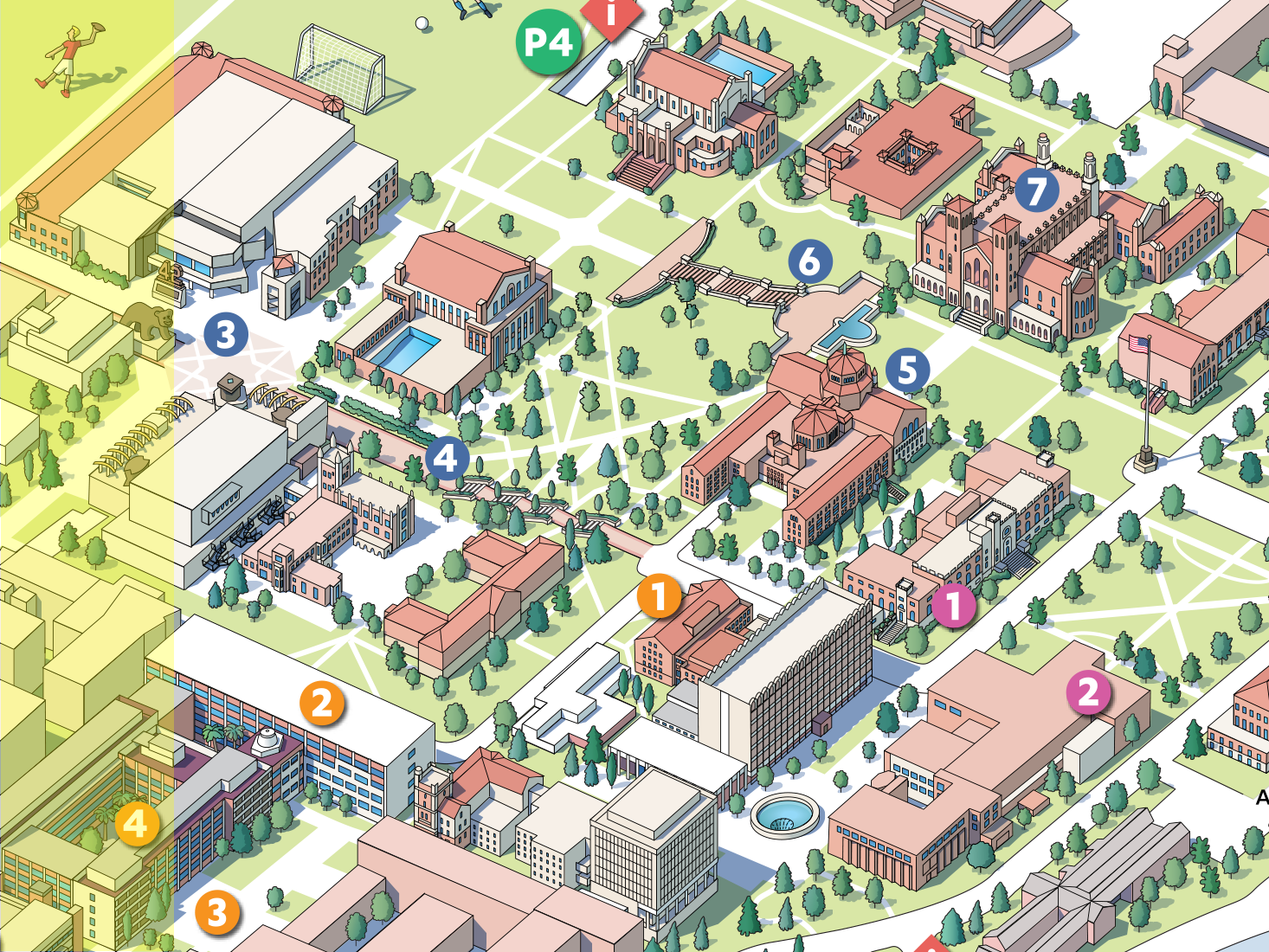 More Ways to Explore Campus
If you're not able to participate in a campus tour, experience UCLA on your own by taking a virtual or self-guided tour.
Get a Feel for Campus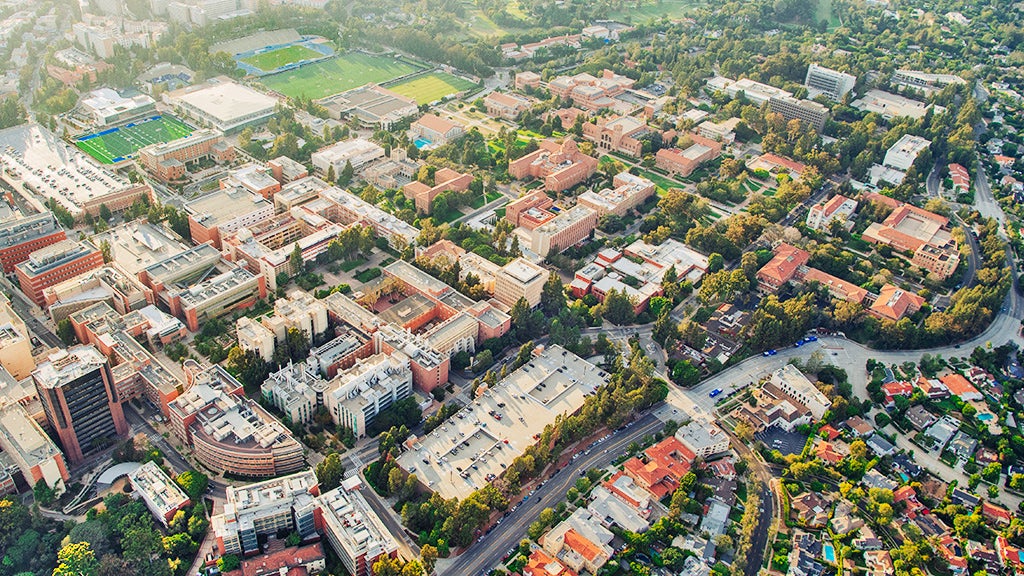 This aerial shot of UCLA captures everything from the Hill, where students live, to sports facilities to the standout architecture and landscaping found throughout campus.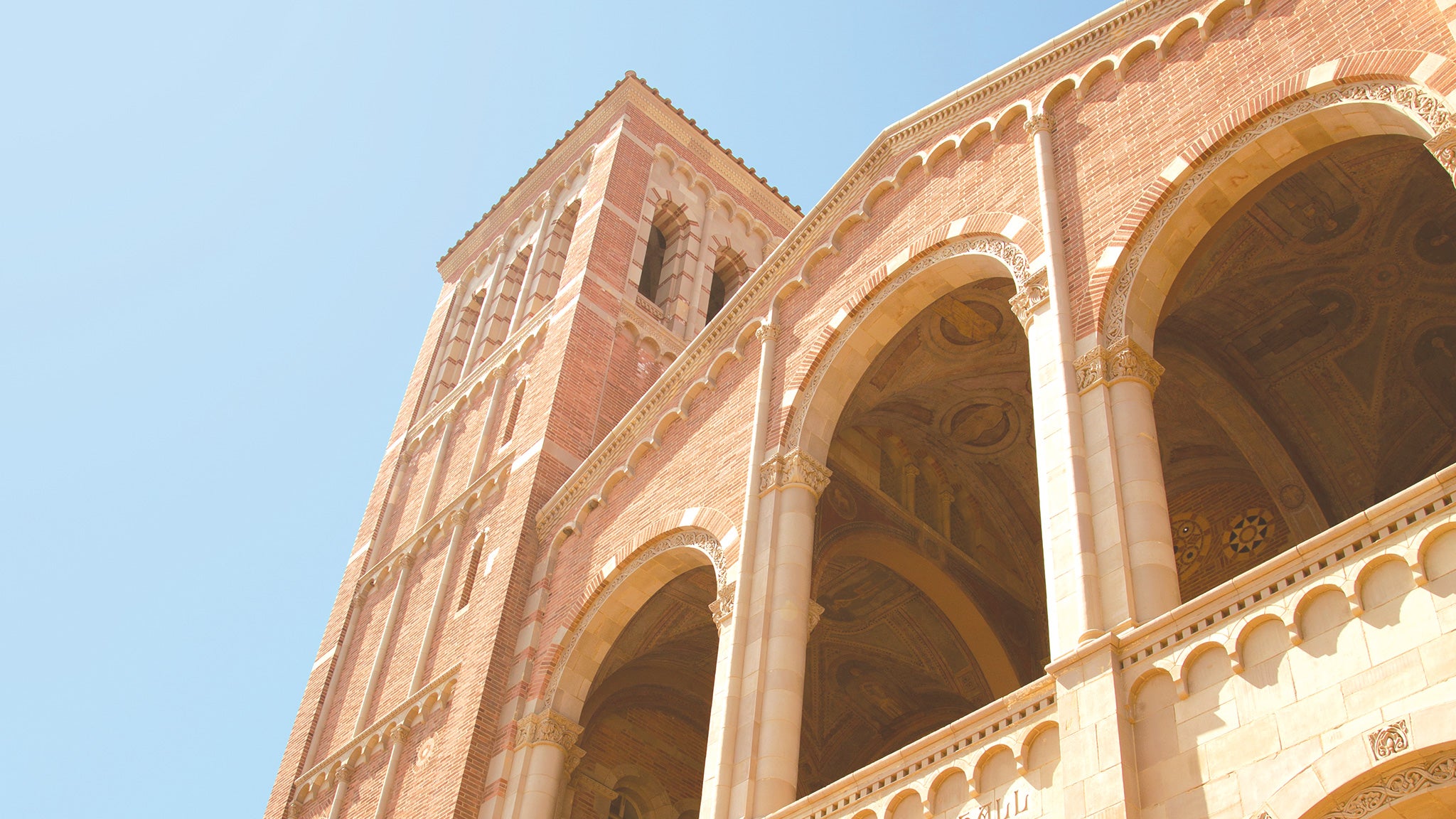 Royce Hall was one of UCLA's four original buildings. Today, its 1,800-seat concert hall auditorium serves as the university's main performing arts facility.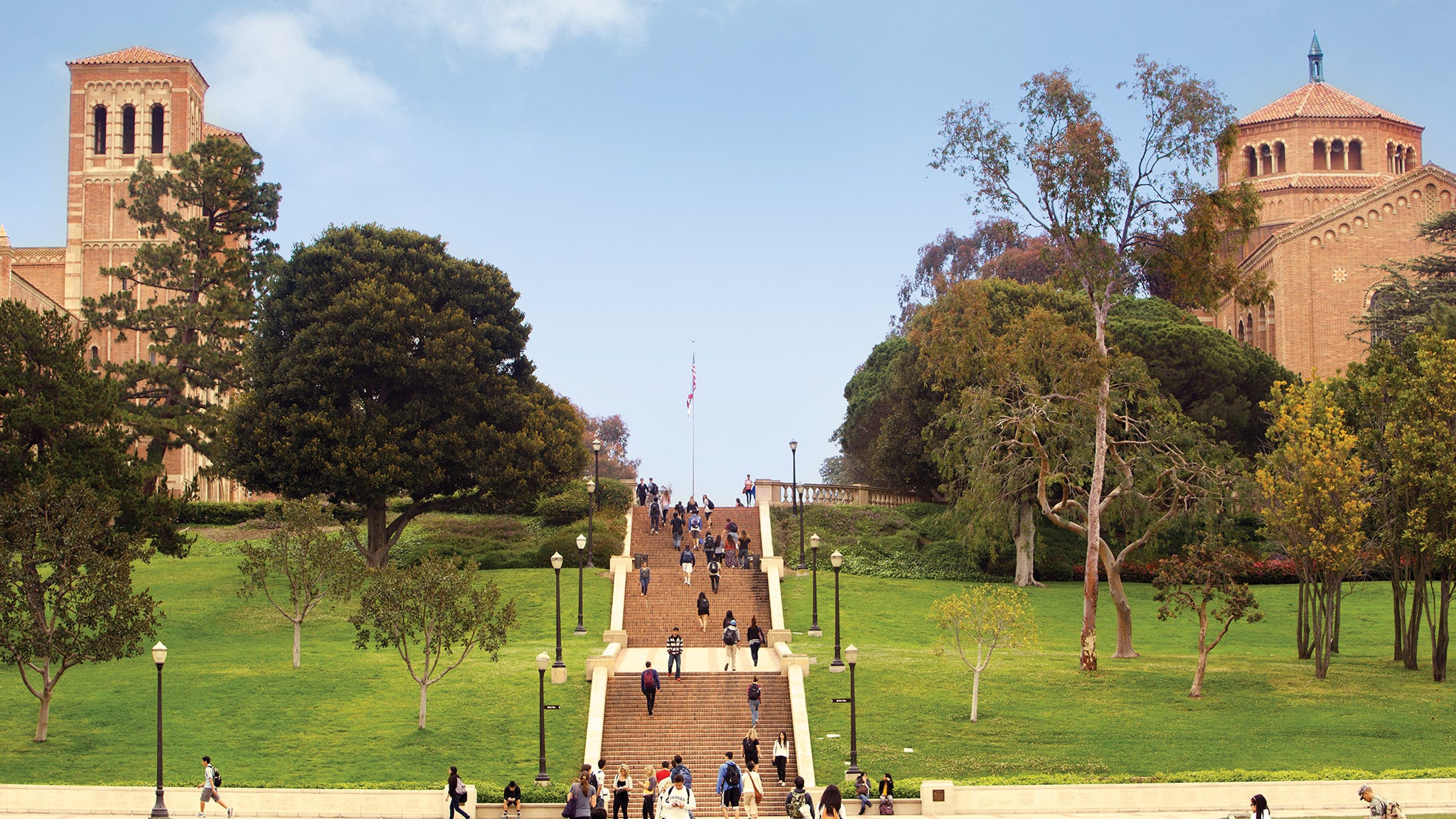 Janss Steps, first known as "the 87" after the number of steps leading up to Dickson Plaza, served as the original entrance to the university.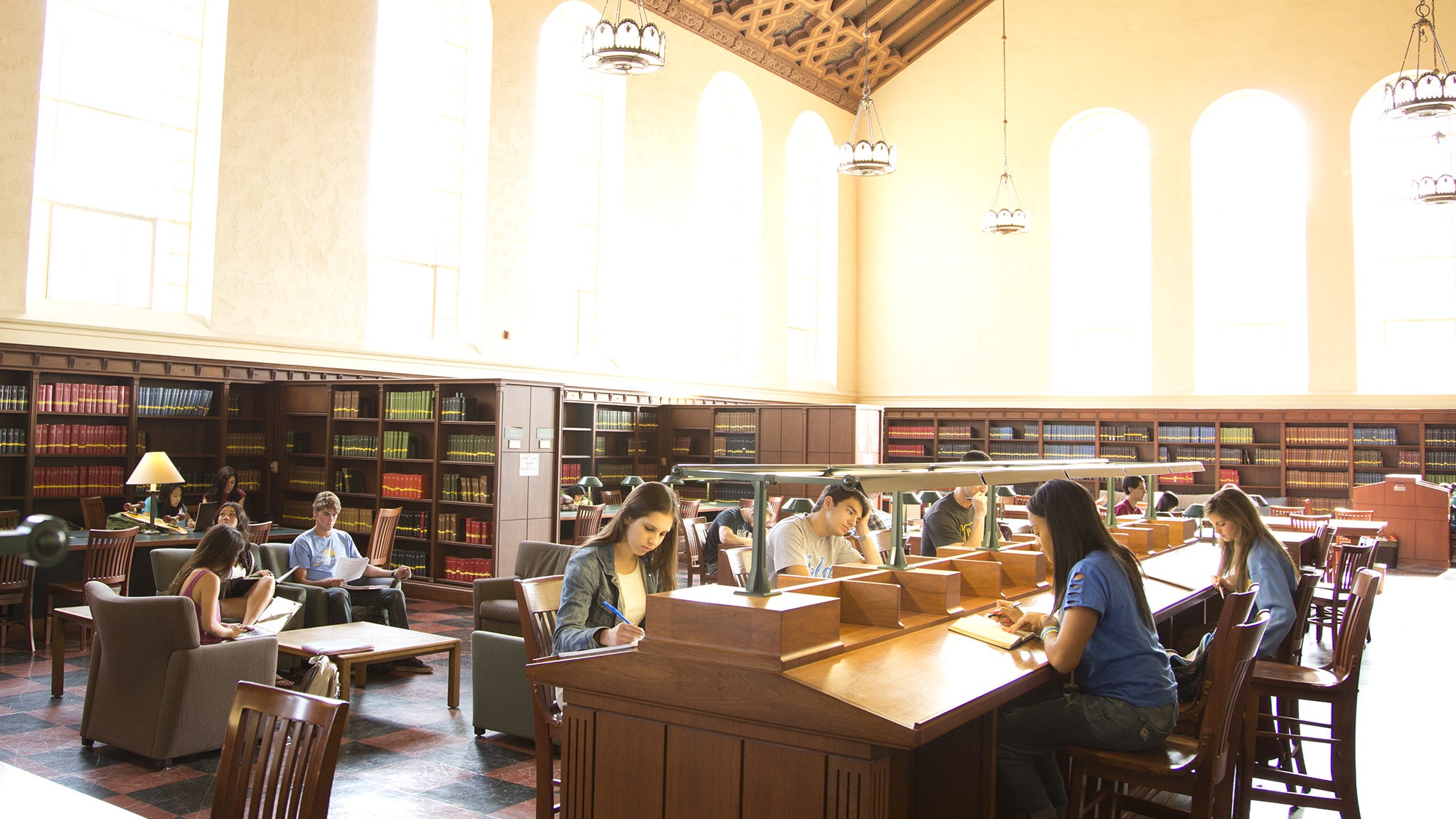 The main undergraduate library on campus, Powell Library offers students a wealth of services, spaces, collections and programs that promote student learning.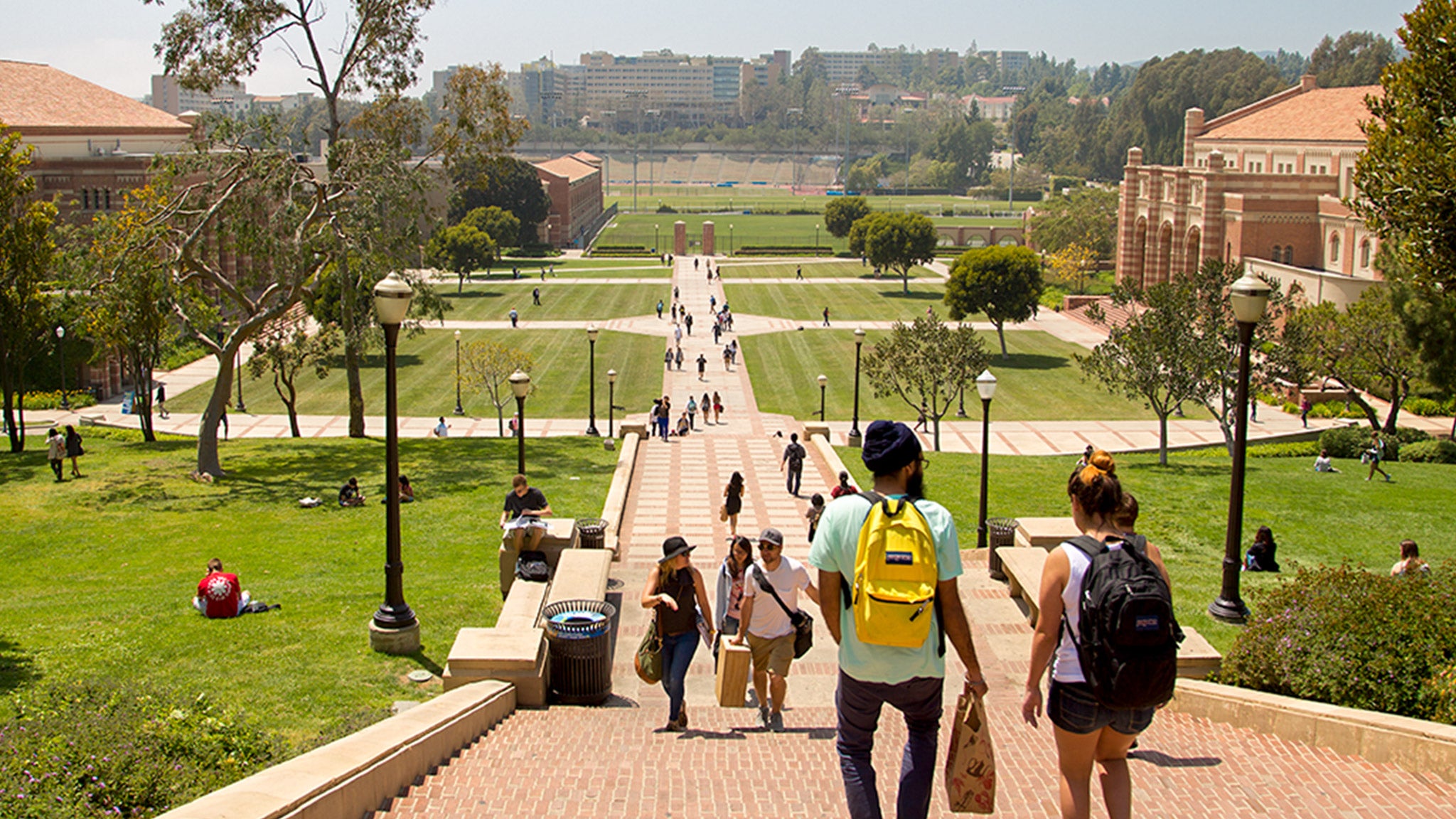 Students move along Janss Steps and enjoy the sun on Wilson Plaza where, in 1965, Martin Luther King, Jr., spoke to a crowd of 5,000 students and faculty.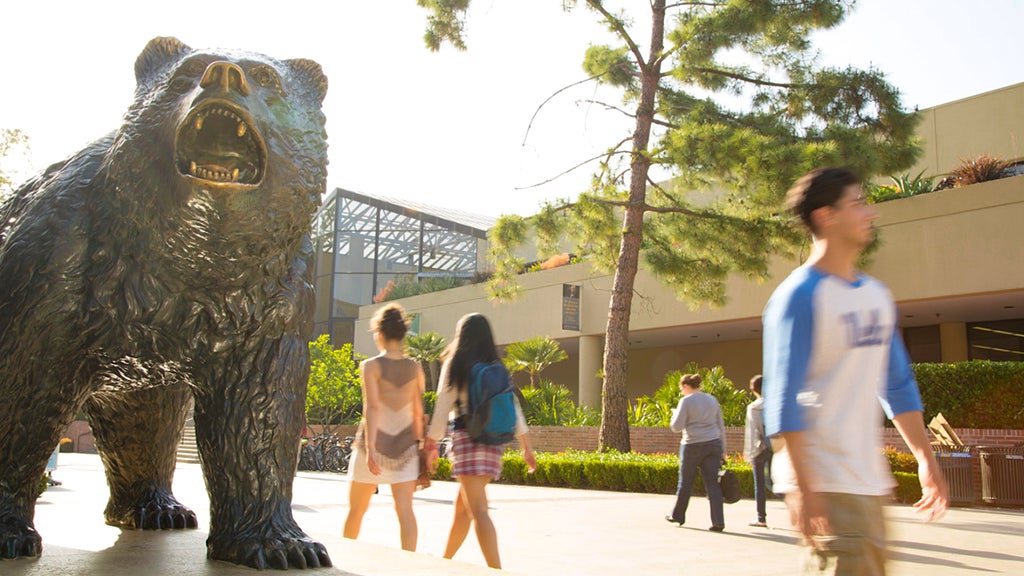 The iconic bronze statue known as The Bruin stands in the heart of campus across from John Wooden Center, one of UCLA's 16 recreational and athletic facilities.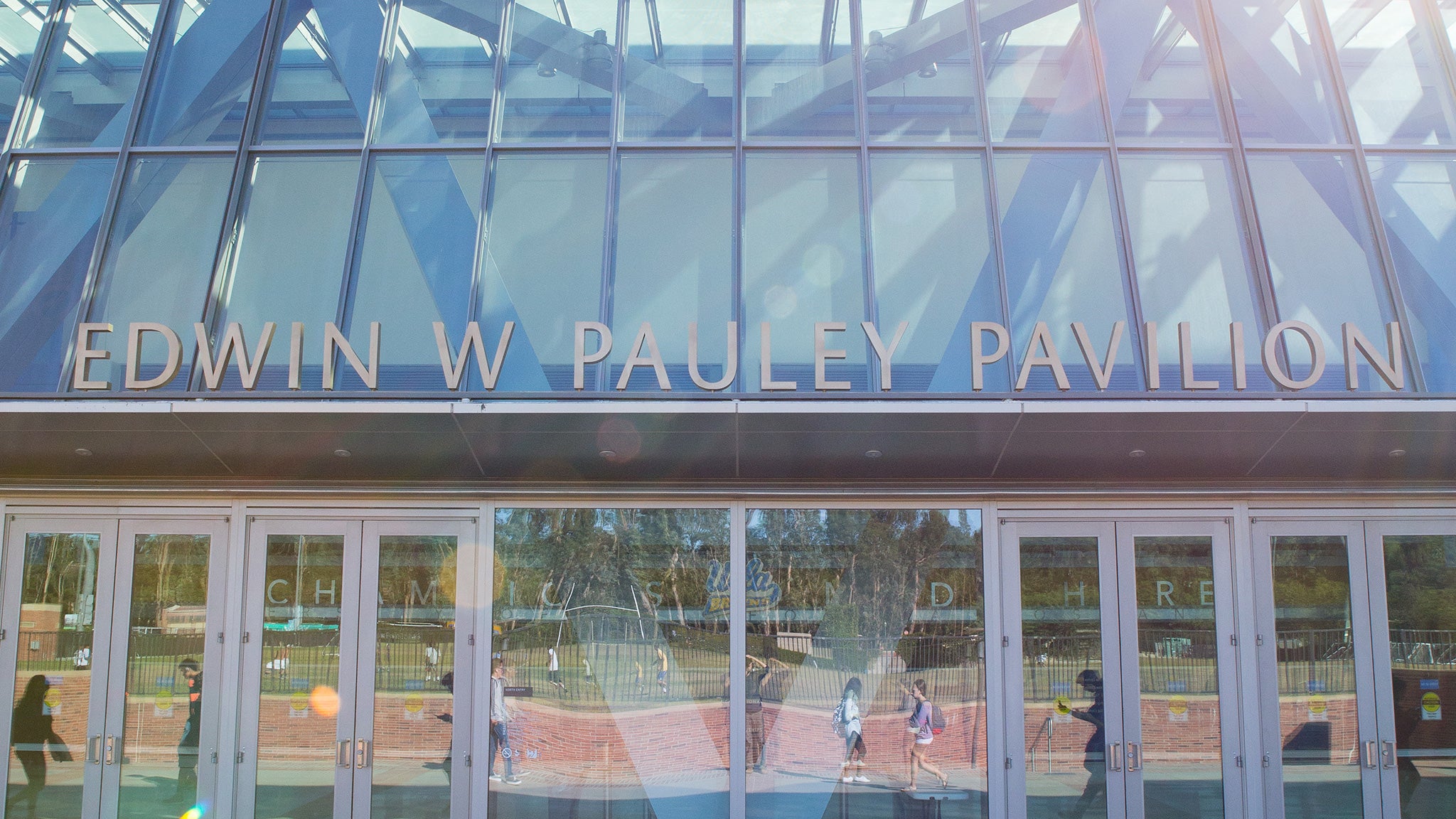 Pauley Pavilion is UCLA's renowned venue for sporting events, concerts, debates and other popular events, including rock and pop concerts by legendary performers.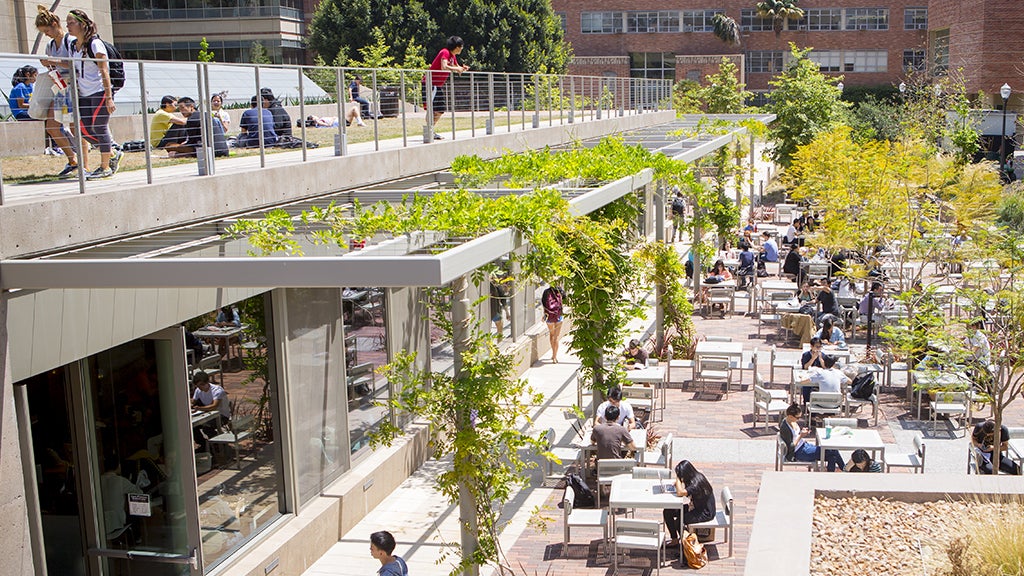 The Court of Sciences is home to the Bombshelter Bistro, an informal counter-serve café with outdoor seating that's great for studying or meeting up with classmates.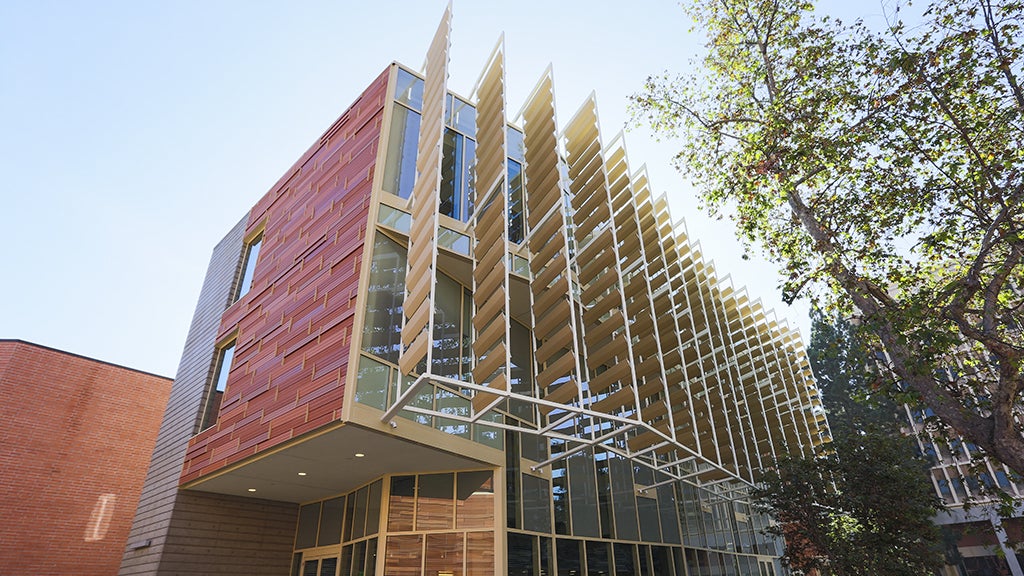 The Evelyn and Mo Ostin Music Center includes a high-tech recording studio, a digital music production center and spaces for rehearsal and teaching.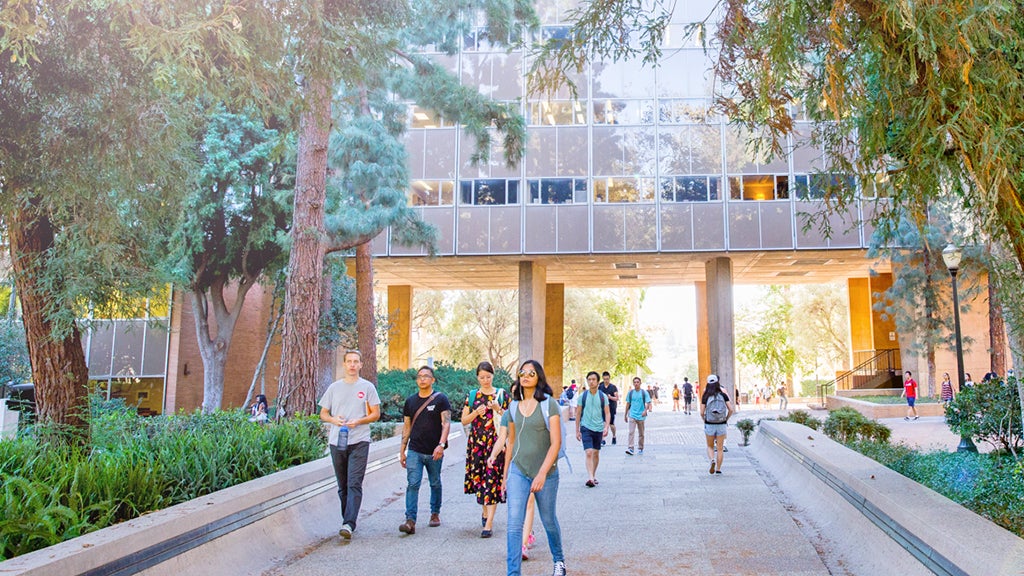 Students head to and from north campus by passing under Bunche Hall, named after Ralph J. Bunche '27, the first African-American to win the Nobel Peace Prize.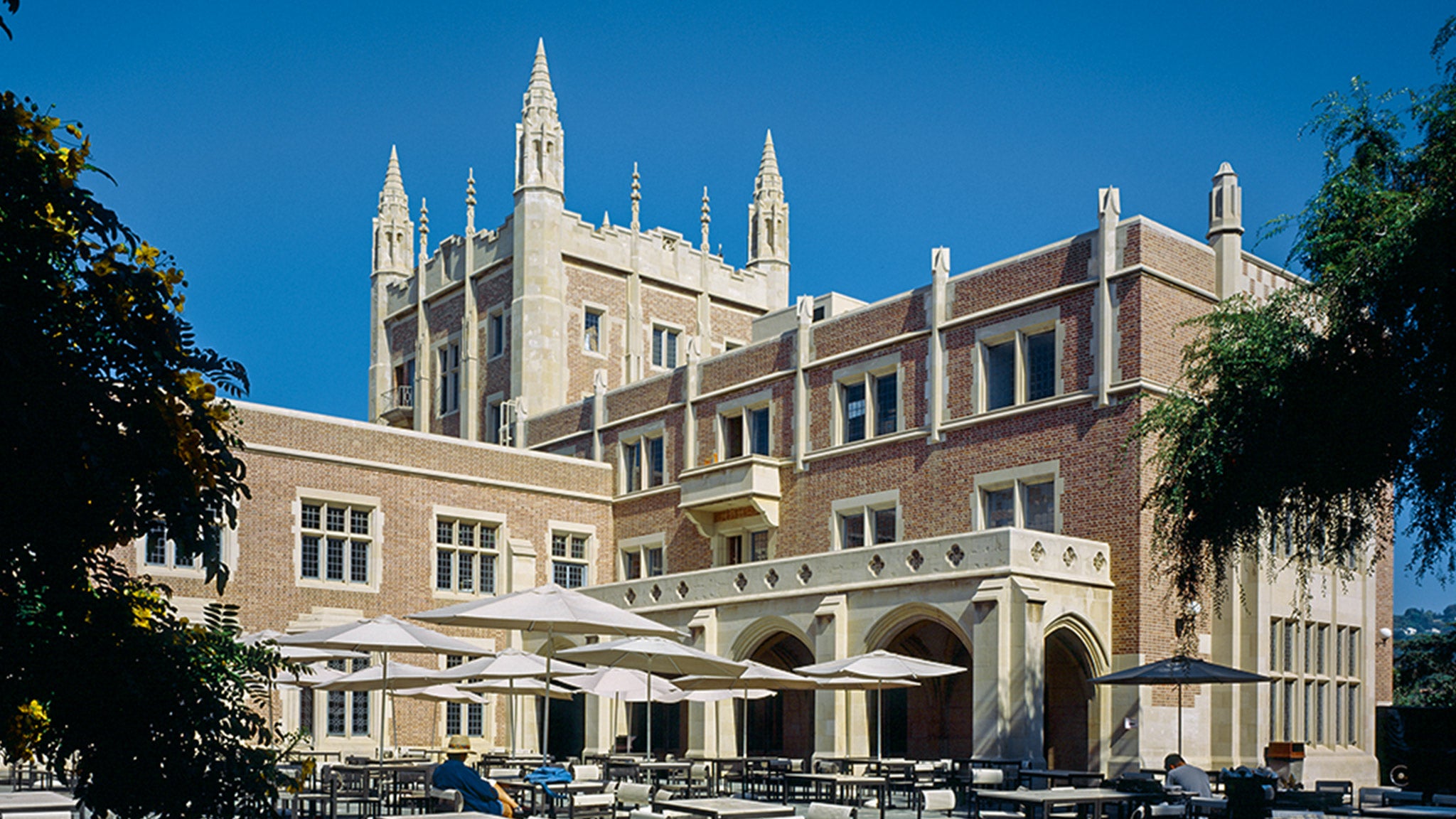 Kerckhoff Hall, which served as UCLA's first student union building in 1931, is home to Kerckhoff Coffee House, student government and the Daily Bruin.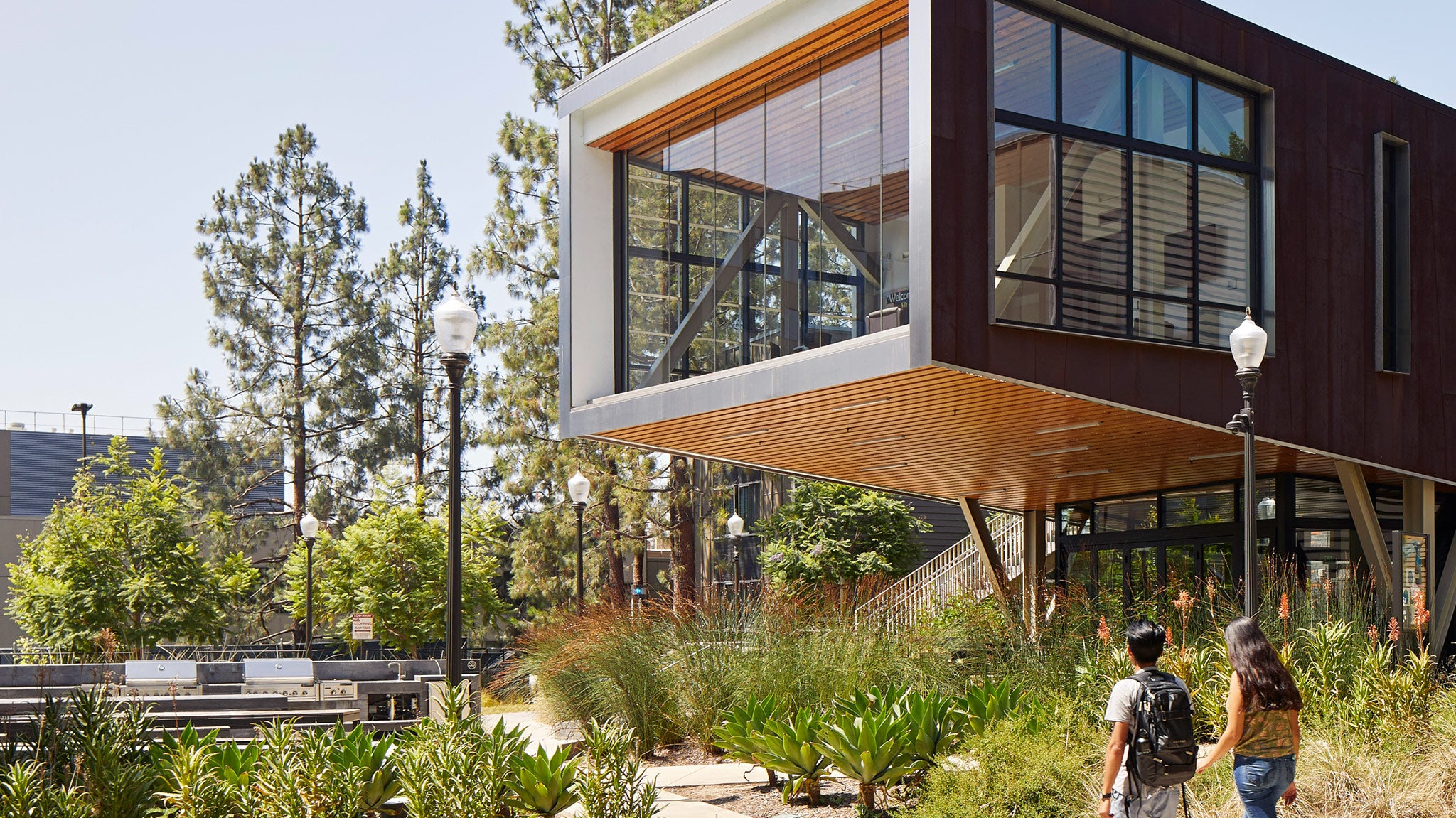 Saxon Suites on the Hill offers students furnished two-bedroom suites along with a shared barbecue area. Meal service and recreation facilities are nearby.