Are you enrolled at a California community college? If so, keep reading to learn about STOMP. Our goal is to connect you with services and people that will inspire you to become a Bruin.
About the Program
STOMP is a volunteer based, transfer student organization, that will help you achieve your university goals.
Many of our volunteers are transfer students, so they can relate with your experience and offer valuable insights. Volunteers play leading roles in our virtual and in-person opportunities, including the annual UCLA STOMP conference.
Annual Conference
The 24th Annual STOMP Conference will be in-person on Saturday, March 11 from 9:00 a.m. – 3:00 p.m. at UCLA. There will also be an online component on our website that will have resources and pre-recorded presentations for transfer students to learn more about the transfer pathway and the value of a UC education. Please check our website as we will post the registration when it becomes available.
If you have questions about the conference, you can contact Dayana Rivas (drivas@admission.ucla.edu) or Diana Elizabeth Torres (dtorres@admission.ucla.edu). We look forward to seeing you all!
Community College Partnerships
We are always looking for ways to engage with prospective community college students, especially those who may have never considered UCLA as a transfer option. We would appreciate the opportunity to host virtual and/or in-person events at your community college, especially within your respective student support programs, such as Puente, Umoja, EOPS, First Year Learning Communities and all others.
For more information and scheduling, please contact the STOMP Supervisors: Diana Elizabeth Torres or Dayana Rivas.
Become a Volunteer
Current UCLA students, STOMP is always looking for volunteers. Join our team and make a difference in a transfer student's educational journey!
Opportunity to share your transfer story to inspire others
Advocate for transfers and create awareness for the community
Improve your public speaking and communication skills
Volunteer alongside UCLA Undergraduate Admission staff
Be a part of a welcoming and supportive STOMP family
Give back to your transfer community
Meet our Program Coordinators
Kelsey Takaha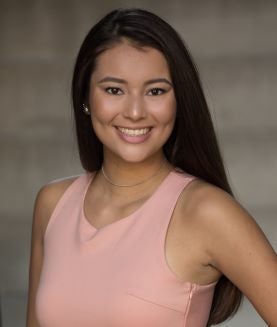 Community College College of San Mateo
Major: Communication, Gender Studies
Pronouns: she/her/hers
Bio: I am a second-year transfer student from the College of San Mateo (CSM). I was born and raised in the Bay Area. At CSM, I was involved with the honors program, Alpha Gamma Sigma, and was a tutor in the Learning Center.
Currently, I am involved in Greek life and School on Wheels, and I hold a leadership position in the Alumni Scholars Club. I enjoy going to the beach, traveling, and trying new coffee shops.
As a STOMP Coordinator, I hope to engage with the transfer community. I want to reduce the stigma around community college and inspire all students to take pride in their pursuit of higher education.
Madison Wade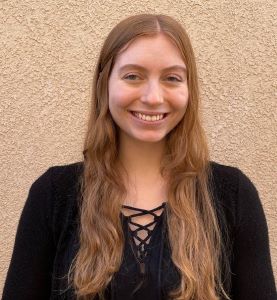 Community College: Moorpark College
Major: Biology
Minor: Biomedical Research
Pronouns: she/her/hers
Bio: I was born and raised in Simi Valley and attended Moorpark College where I started the Pre-Med Club on campus and was also President.
At UCLA, I am President of the TransferMed Club that creates a transfer community amongst students pursuing a career in the medical field. Additionally, I am a part of a research lab where we study melanoma, which is perfect for me because I am pursuing a career as a Dermatologist.
As a STOMP Coordinator, I want to help fellow transfer students realize our full potential and why our experiences actually make us an asset. I hope to provide a safe and welcoming space for all transfer students to come together.
Gergio Ricacho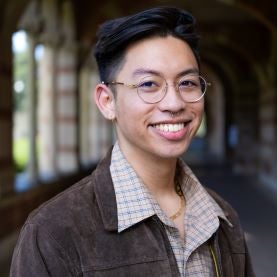 Community College: San Diego Miramar College
Major: Sociology
Minor: Education
Pronouns: he/they
Bio: I am a second-year transfer student from San Diego Miramar College. While at Miramar, I was an Outreach Ambassador and Mentor and studied abroad twice.
At UCLA, I am a student leader in many communities such as the Pilipino Transfer Student Partnership and LCC Asian American Theatre Company. I also work as a Campus Tour Guide. All of my experiences thus far have inspired me to pursue a career in higher education.
As STOMP Coordinator, I want to give back to the community college route and transfer process by highlighting the abundance of opportunities available for students in community college while destigmatizing the community college experience.